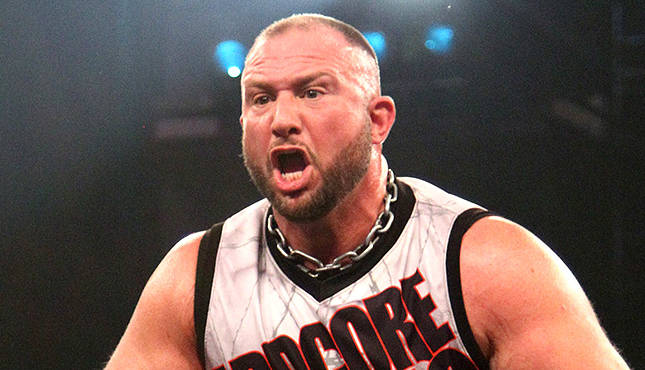 Bubba Ray Dudley recently signed with Ring of Honor and he has brought his Bully Ray character back to life. The Bully Ray character worked wonders for him during his time with TNA as it propelled him to the main event scene and two TNA World Heavyweight Championship runs.
When The Dudley Boys returned to WWE in the summer of 2015, everyone had high hopes for their run, including Bubba Ray. The Dudleys weren't exactly used the way many fans hoped that they would be, and at times their booking made people wonder if they would be split up so Bubba Ray could transform into Bully Ray.
The split never happened, and the Bully Ray character has never made an appearance on WWE programming, but according to the man himself, Bully Ray was very close to debuting in WWE.
"We came one day away in August from debuting Bully Ray in WWE," Bully told Sports Illustrated. "At the last second, the decision was made to not go forward with it. Bully Ray was ready to go, but that's all I can tell you. We were one day away, and they had to pull the plug on it."
After reading that quote above one can't help but wonder why exactly WWE nixed plans to debut the character. Bully Ray might not have been PG friendly in TNA, but it probably wouldn't have been all that difficult to tone the character down and still make it work.
As for why the plug was officially pulled, as of right now it seems like we'll never know.
Fans who are longing for the second season of Edge and Christian's show on the WWE Network will be happy to know that the next best thing is set to arrive soon. Edge and Christian announced earlier today that they will be launching a podcast and it's set to premiere on March 24th.
Starting Mar.24 it's @EandCpod exploding in your ear holes! Subscribe now wherever you get these podcasts thingshttps://t.co/Jaovwo2REw

— Adam (Edge) Copeland (@EdgeRatedR) March 10, 2017