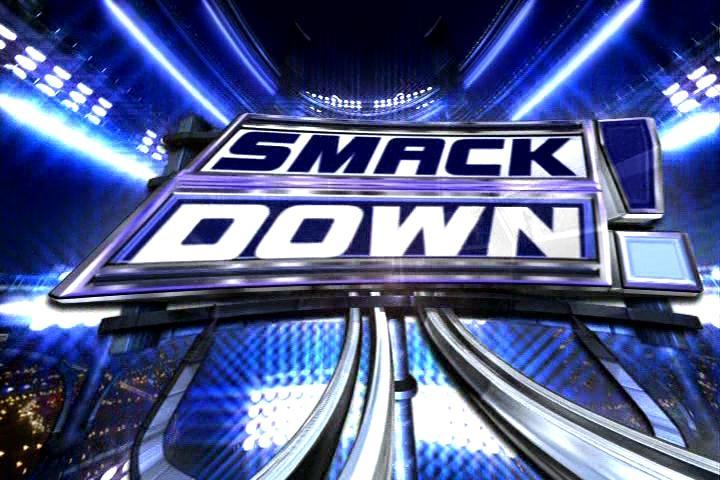 WWE taped this week's WWE SmackDown episode from the Canadian Tire Centre in  Ottawa, Ontario, Canada. Here are full WWE SmackDown spoilers and results.
Dark Match
* Tyson Kidd defeated NXT Champion Bo Dallas. Bo cut a heel promo before the  match – saying his opponent didn't deserve a title shot and that he was happy to  be in Montreal, calling the city by the wrong name. Kidd was way over with the  Canadian crowd.
WWE SmackDown Spoilers
* Lilian Garcia comes out first to sing O' Canada. Heat for Michael Cole and  a huge pop for JBL.
* Big Show opens SmackDown and has to apologize for his behavior towards  Triple H on RAW, and to the WWE Universe for letting them down. Triple H comes  out and suspends Show for one night without pay. The Shield come down and they  attack him. He fights them off but Roman Reigns nails him with a steel chair.  Shield hits the triple powerbomb and leave Show laying.
* Michael Cole will interview Curtis Axel and Paul Heyman later.
* Alicia Fox, Layla and Aksana vs. Naomi, Natalya and Brie Bella is next.  Somehow Layla, Aksana and Alicia get the win by DQ when AJ Lee does a run-in as  Natalya applies the Sharpshooter. AJ was out for commentary and got a huge pop  for her entrance. The Divas brawl after the match.
* Dean Ambrose vs. Dolph Ziggler is announced for tonight.
* Vickie Guerrero comes out but the heel heat for her drowns out her  promo.
* Fandango and R-Truth come out for a dance contest. The Miz interrupts with  a large afro and a different outfit. Tonight, he is "The Mizco Inferno." The  Great Khali is out next and we have a four-way dance contest. The Miz twerks and  gets the biggest pop to win the contest. Everyone dances with Khali and Fandango  rips them, calling them a disgrace to dance. He gets cleared from the ring.
* They re-shoot the Divas beatdown from earlier. This time it's Brie Bella,  Naomi and Natalya beating down AJ Lee.
* Backstage segment with Ryback and a skinny local guy from Ottawa. The guy  wants to be in the ring with Ryback but Ryback just slaps him. Ryback says his  dream is to beat the hell out of people like this guy.
* Backstage segment with Ricardo Rodriguez and Vickie Guerrero. She says  Ricardo can't be in Rob Van Dam's corner at Night of Champions because she fears  for his safety. Ricardo vs. Del Rio is announced for tonight.
* Santino Marella quickly defeated Damien Sandow with the Cobra. Sandow cut a  heel promo before the match.
* Michael Cole interviews Paul Heyman and Curtis Axel. Heyman calls for a  boycott of Night of Champions. Fans chant for CM Punk. Heyman says if we order  the pay-per-view, we will see Punk slaughter him. Heyman can't believe this is  the last time we will see Paul Heyman. He leaves and fans sing "goodbye" to  him.
* Alberto Del Rio defeats Ricardo Rodriguez. After the match, Del Rio applies  the cross armbreaker but Rob Van Dam makes the save with a frogsplash. RVD  celebrates with the World Title to end the segment.
* Dean Ambrose vs. Dolph Ziggler starts out good but ends when The Shield run  in. The Usos make the save and Vickie Guerrero makes a six-man match.
* The Shield defeats Dolph Ziggler and The Usos when Seth Rollins blocked a  splash from The Usos. "We want show off" and "good for business" chants for  Ziggler in this one.
* The Cutting Edge is up next. Edge gets a huge pop and a 'thank you Edge'  chant. Biggest pop of the night. Edge tells Christian to tear The Shield apart  when he comes back. Orton comes out to some heat. Bryan gets a huge pop and lots  of 'YES' chants. Edge asks Orton how it feels to be a sell out. Orton says Edge  is jealous Orton is 10 time champion and Edge is just a talk show host. Edge  says Orton forgets he's an 11 time champ.
Edge says he knows what's best for business and the fans erupt with a 'yes'  chant. Bryan said his dream was never to be the face of a corporation, but to  hold the WWE title. Bryan says he'll beat Orton at Night of Champions. Orton  cheap shots Bryan and the fans chant 'spear' but Bryan gets the upper hand and  Edge leaves. Bryan makes Orton tap out and the fans erupt in 'you tapped out'  chants. Orton leaves and Bryan stands tall with the fans chanting 'yes' to close the  show.