2016 was a pretty good year for World Titles in WWE. Established names such as Triple H, Roman Reigns and Seth Rollins all held the WWE Championship, and there were quite a few first time champions as well. A few fresh names were also given a chance, as stars like Baron Corbin and James Ellsworth were given a World Title shot.
In 2016 Dean Ambrose and AJ Styles managed to win the WWE Championship for the first time, while stars such as Finn Balor and Kevin Owens got their hands on the Universal Championship. It's been a long time coming, but WWE appears to be more willing than ever to take chances when it comes to giving a World Title shot to talents that wouldn't have been considered a few years ago.
There are quite a few stars on the WWE roster who could really benefit from getting a World Title shot, and today we're going to look at a few stars who deserve a shot in 2017.
5. Big E
The Big E of today is drastically different compared to the Big E we were introduced to when he was first called up to the WWE main roster. When Big E made his main roster debut a few years ago, he was a silent powerhouse, and he wasn't allowed to show much in the way of charisma. Obviously the powerhouse thing fits Big E well, but as we've learned through his antics with the New Day, Big E is not a performer that should be kept quiet.
Big E is a wrecking machine, and now that he's been given a chance to connect with the crowd thanks to all the mic time he's received over the past year, he'll be much better off in the future when the New Day decide to go their separate ways.
The future is bright for Big E, and although it remains to be seen if he will ever win the WWE World or Universal Title, 2017 seems like a good year to test the waters by giving him a title shot, and seeing what he can do on his own.
4. Cesaro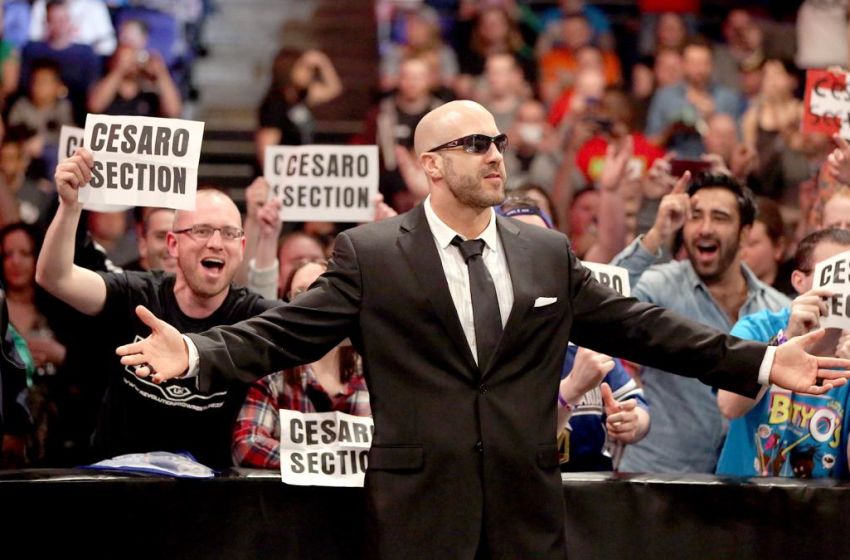 Cesaro is great on his own, and he's proved it time and time again. Still, WWE seems intent on keeping him in the tag team division for some reason. There's no denying that Cesaro's tag team with Sheamus has come a long way over the past few months, but fans are still hoping to see Cesaro reach the next level as a singles competitor.
The fact of the matter is that it just doesn't look like Cesaro is ever going to make it to the top of card on Raw, and SmackDown appears to be a brand that would be a much better fit for Cesaro.
On SmackDown stars like Baron Corbin, Dolph Ziggler and James Ellsworth were all given World Title shots in 2016, proving that SmackDown really is the land of opportunity. Cesaro could certainly benefit from some new opportunities, and 2017 is the right year to move him to SmackDown, and see what he can do as part of the World Title scene.
3. Rusev
2016 was full of ups and downs for Rusev, but he certainly made the most of his time on screen. Rusev has always been a great heel, and a dominant force in the ring, but this year he was more entertaining than ever. Somehow Rusev managed to portray himself as a heel that you could laugh at, but still take seriously.
Rusev has proved in the past that he can hang with main event stars like John Cena and Roman Reigns, but Rusev seems to drift throughout the card in an inconsistent manner. One week he's up, then the next week he's down.
Rusev showed a lot of promise in 2016, and if WWE wants to keep establishing him as a future star, a World Title shot could do wonders for his career if booked right.
2. The Miz
The Miz was thrust into the spotlight back in 2010 when he won the WWE Championship, and he went on to retain the title when he faced John Cena at WrestleMania 27. It looked like The Miz was set to become a regular in the main event scene, but that wasn't the case, and he ended up drifting back down to the midcard. Despite the fact that he's not featured as a main event star, The Miz still treats each and every one of his segments like it is the main event, and he knows how to get people talking.
The Miz is now a WWE veteran, and he seems more comfortable than ever on the mic. He knows who The Miz is, and he's one of the only stars in the WWE who consistently gets legitimate heel heat.
The Miz is doing great work with the Intercontinental Championship, and it seems that at the moment, he's exactly where he needs to be. But it would be nice to see The Miz work a main event program with a babyface and get a World Title shot in 2017. Quite a few people might be surprised at how well he could fit in the World Title picture at this point in his career.
1. Bray Wyatt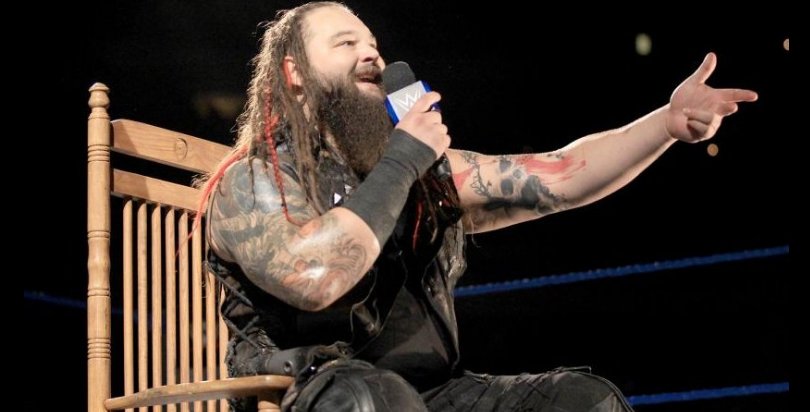 What is going on with Bray Wyatt? How is this man not a main event star yet?
The year is 2016, and Bray Wyatt has yet to compete in a one on one match for a World Title. He finally won a championship this year when he won the SmackDown Tag Team Titles with Randy Orton, but that reign didn't last long at all.
Over the past few years the booking of Bray Wyatt and The Wyatt Family has been questionable to say the least. Bray really could have looked a lot better during his feuds with stars like The Undertaker and John Cena, but he was treated as nothing more than fodder for the big names to run through.
With The Undertaker's career winding down, WWE will have to rely on Bray Wyatt more and more in the coming years so that fans can get their supernatural fix while watching WWE programming. However, it's becoming harder and harder for fans to see Bray as a threat with the way he's been booked.
The Bray Wyatt problem needs to be fixed in 2017, and a World Title program makes perfect sense for Bray at this point in his career. Fans went crazy when Bray won the SmackDown Tag Team Titles earlier this year, but a World Title shot is what he really needs, and one has to imagine that the reaction would be much more explosive if he won the World Championship in 2017.
Related: Unlikely Allies: 5 WWE Tag Teams That Brought Rivals Together
Which WWE stars would you like to see get a World Title shot in 2017? Sound off in the comments below.