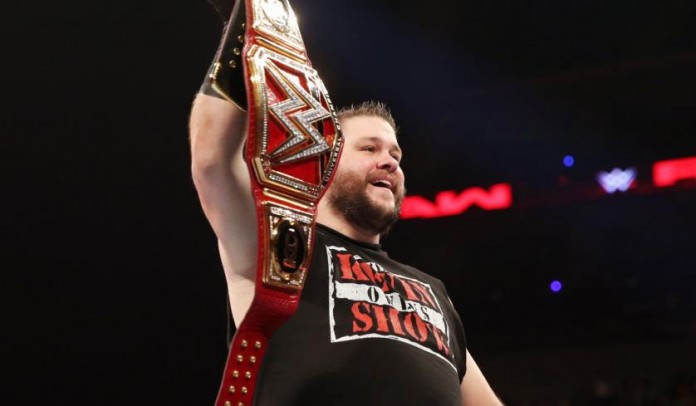 Current WWE Universal Champion Kevin Owens is known for heckling fans in the crowd at WWE live events. It's what he does, and he does it well.
During a recent WWE live event in Brooklyn, Kevin Owens got on the mic and told fans in attendance that after he defeats Roman Reigns, the fans will have a United States Champion that they can actually be proud of. He then called a man in the audience "grandpa" but he didn't stop there.
Kevin Owens continued to heckle the fan, and he told him that if he doesn't like it, it doesn't matter, because he's going to be dead in about five years.
You can check out the video clip below.
Kevin Owens (@FightOwensFight) to "grandpa" in audience: "You'll be dead in about five years." #WWEBrooklyn #WWELive pic.twitter.com/wg6W5DC1IW

— Nick Hirshon (@nickhirshon) December 29, 2016
Related: Watch Kevin Owens Make Roman Reigns Laugh As He Tries To Sell A Headlock
WWE recently uploaded a video to their YouTube channel which looks at 7 things they want to see in 2017, and there are some interesting picks in there. Some of the things mentioned in the video include a full fledged Shield reunion, an Undertaker match on Raw or SmackDown, the return of Raw Roulette, a Hall of Fame induction for Daniel Bryan and more. Check it out below.