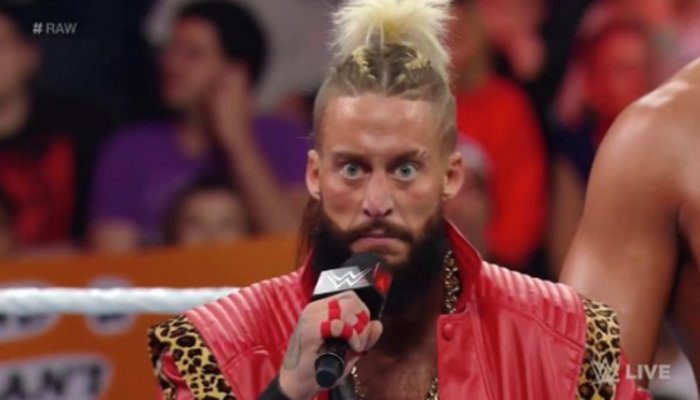 Few people have gone from being so beloved to absolutely hated like Enzo Amore. The fact is the Realest Guy In The Room might also be the most annoying guy in the room depending on who you ask.
It's been a pretty bad time for Enzo since Big Cass told him off and kicked his head in. Their highly popular tag team was extinguished before they could feel the fire of a championship reign in NXT or WWE. Now there is talk Enzo might be in even hotter water than some realized.
Enzo was unceremoniously ejected from a WWE bus by Roman Reigns and later on JBL pretty much confirmed the story on Bring It To The Table. But the final straw might have been when Enzo was reportedly overheard on his phone bragging about how much money he was making while at the same time talking down about the wrestling business. That is not a good thing.
We've all heard about the stripper who revealed how Enzo was so high and full of himself he was hard to handle. Enzo's apparently not a very good tipper either. If you haven't heard that tale yet, please click here and thank us later because it's pretty entertaining.
This might be why the Wrestling Observer Newsletter reported even more drastic steps might be taken soon when it comes to Enzo. There is talk of moving him off Raw and switching the Smack Talker Skywalker to 205 Live or possibly even sending him back to NXT.
If fans on the main roster are souring on Enzo, we can only imagine the reception he'll receive from the diehard fans in the Full Sail Arena.
205 Live would be a good fit for Enzo, but in time if fans start seeing through his boisterous exterior, Amore might need to turn heel as well to save his character.
Enzo appears to be sticking around for the time being leading into SummerSlam because his feud with Big Cass doesn't look like it's over. But new reports say WWE officials are currently pitching ideas to separate Enzo from Vince McMahon's eyesight.