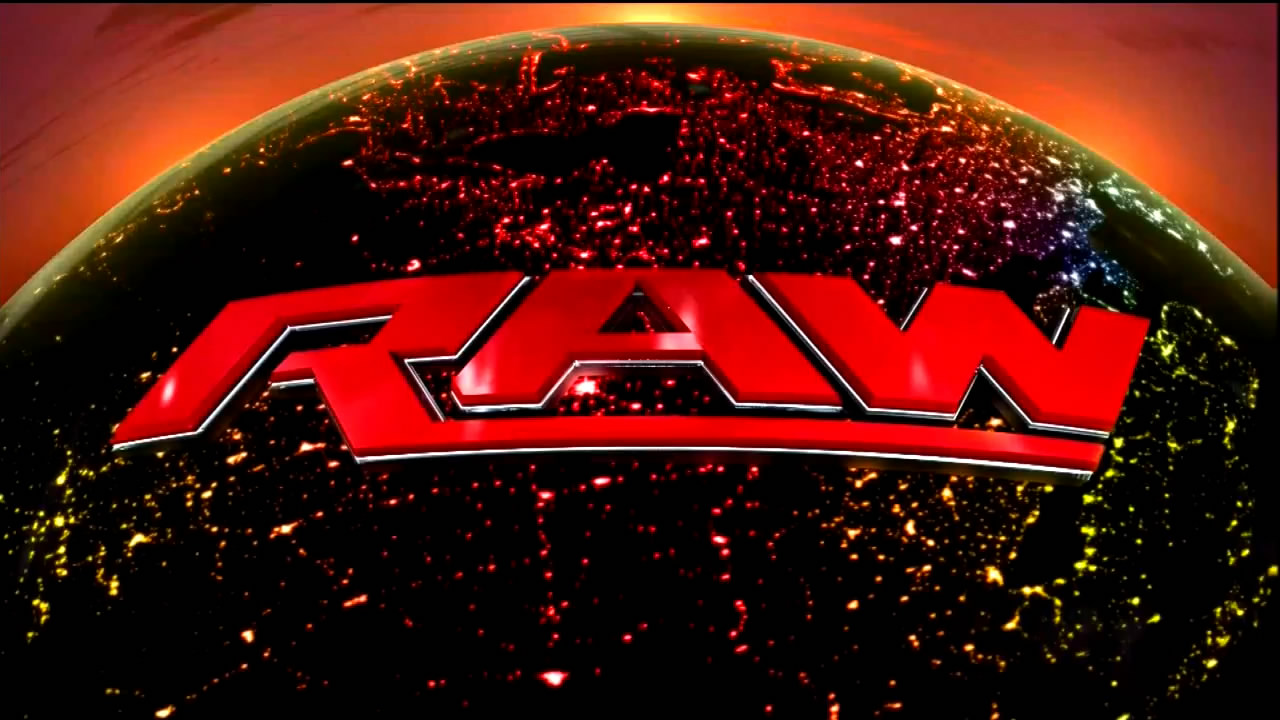 WWE Monday Night Raw Results 9/9/2013
source: PHILLY.com
Here's a rundown of the September 9 edition of Monday Night Raw:
The go-home edition of Raw came to us live from the Air Canada Centre in  Toronto, Ontario, Canada.
We were greeted by the returning WWE Hall-of-Famer and Toronto native,  Edge.
Edge welcomed everyone to a new edition of his show the Cutting Edge. Edge said that he  returned at the request of WWE COO Triple H.
Triple H apparently wanted to reunite Edge with a former tag team partner.  That partner was not Christian, however. That partner was WWE Champion Randy  Orton.
Edge did not have kind words for his former partner as he said he had no  problem with Orton cashing in the Money in the Bank briefcase. But he did have a  problem with him being Triple H's handpicked champion or "puppet."
Edge opted not to have Orton as his guest and decided to choose Daniel Bryan  instead.
Bryan was greeted with massive cheers from the Toronto fans as he received a  lengthy ovation. Bryan then said that although he has been hurt, there is  satisfaction in the struggle of becoming WWE champion.
Edge then said that he sees himself in Bryan because their first love was  wrestling. He went on to say that didn't know whether he could beat Orton, but  he does deserve a fair shot at him.
Just as Edge and Bryan were about to continue their mutual admiration party,  Orton cut them off.
Orton said that the only place that cares about Edge coming back is a crappy  place like Canada and that is also a shame that his body failed him at such a  young age.
Edge retorted by saying Orton claims to be the face of the WWE, but in  reality, he acts like the rear end of it.
He then said that Triple H has a great mind of the business, but when it  comes to finding talent he flat out sucks.
Before Edge could continue to rag on Triple H, Triple H himself stepped from  behind the curtain and gave Edge the chance to say it to his face.
Edge said he doesn't care about keeping his mouth shut because he's not  employed by WWE.
Edge then said that Triple H has a terrible eye for talent. Edge conjured  memories of Triple H saying Chris Jericho, John Cena and even Edge couldn't make  it.
Triple H admitted he was wrong about a lot of things, but right about a lot  of things also. One of those things he was right about was Edge. Triple H  then went on to say that Edge was a failure as the Rated R Superstar and never  drew a dime.
Triple H then announced that Daniel Bryan would take on United States  Champion Dean Ambrose with Big Show in Bryan's corner and The Shield in  Ambrose's corner.
Triple H went on to say that he's really not a bad guy and not a dictator,  which prompted Edge to say that he didn't marry into the family like Triple H.  He earned his Hall of Fame ring.
Edge then dropped the pipe bomb by saying that Triple H isn't a dictator and  then proceeded to call Triple H a dictator, but took the –tator of the end of  it.
Triple H said it's easy to say all of those things when no one can hurt him.  He then said that if can't hurt Edge, but he can hurt the ones he  loves. The Shield then dragged out a beaten and battered Christian to end  this very entertaining segment.
After the commercial break, Edge stormed into Triple H's office and was  confronted by The Shield.
Edge said he wished the doctors could clear him so he take out Triple H.  Triple H asked Edge who did he think he was and proceeded to kick him off the  show and out of the building.
Match 1 – Kofi Kingston vs. Curtis Axel
This was a rematch from Smackdown! where Kingston pinned Axel.
On Monday, Axel started the match in control of Kingston. Out  of nowhere, Kingston hit the S.O.S and almost pinned Axel, but Axel grabbed the  bottom rope.
Axel quickly took back momentum and control of the match. While Kingston was  in the corner, Axel kept hitting him with knees to his back. Axel failed to  answer the five-count and was disqualified.
Winner: Kofi Kingston
Heyman dragged Axel away from Kingston and told him that he cannot lose  control Sunday at Night of Champions or else CM Punk will get him in the ring  one-on-one.
Axel took Heyman's advice and tried to beat on Kingston some more. Kingston  had enough time to recover, however, and hit Axel with the trouble in  paradise.
After the commercial break, Heyman appeared to have slipped on some random  water in a hallway. He looked hurt, but said he doesn't want the doctor and only  took ice on his knee.
After showing a recap of what happened between Big Show and Bryan last week,  Booker T stopped by a Big Show's locker room, whom was looking very  melancholy.
Booker T didn't blame Big Show for what he did last week because he had to  protect his job.
Booker T then told him to not let his pride get in the way of doing what's  right. Big Show told Booker T that he wasn't sure how much he actually had  left.
Match 2 – Dolph Ziggler vs. Bray Wyatt
The match between the two Internet darlings began with Wyatt in  control of Ziggler with his power offense.
Ziggler hit a dropkick and attempted to get his offense up and running, but  was quickly cut off by a running cross body from Wyatt as the broadcast went  into commercial break.
After the break, Wyatt was momentarily in control, but was thwarted by  Ziggler as he mounted a comeback.
Ziggler got a couple of near falls, but Wyatt kicked out. Ziggler then  managed to evade the other members of the Wyatt Family, but the one he was  actually competing against hit him with a big splash in the corner.
Wyatt then hit his finishing move to put Ziggler, which may officially put  Ziggler in the jobber category.
Winner: Bray Wyatt
After WWE showed an entertaining montage of Goldust and Booker T, Heyman came  back down to the ring, this time sporting crutches after suffering his fall in  the hallway.
Axel and his personal doctor accompanied Heyman, who grabbed the microphone and said that he brought his personal  doctor because he does not believe in the Canadian health system.
Heyman's personal doctor apparently took a look at his knee and diagnosed his  knee as pretty bad. He then withdrew himself from the match with CM Punk at  Night of Champions Sunday.
Heyman then said that he wished he could put Punk out of his misery, but will  not be physically capable of doing so and will be back as soon as he can.
Raw general manager Brad Maddox then came out and said that the only way  Heyman can withdraw from the match is if WWE's doctor checked him out.
The WWE doctor took a look at Heyman's knee right in the middle of the ring.  Every time the doctor moved Heyman's leg, he shouted in pain.
Despite Heyman's shouts of pain, the doctor said he was fine. Heyman began to  refute the doctor's claims, but was cut off by CM Punk who came to the ring with  a Kendo stick.
CM Punk took out Heyman's personal doctor and Axel with the stick, but  couldn't get to Heyman as he bolted off through the crowd, showing his knee was  fine all along.
This left CM Punk alone in the ring with Heyman's doctor. Punk acted as if he  was going to let the doctor walk away without doing any more bodily harm, but  then began to whale on him with the stick.
Match 3 – Layla, Aksana & Alicia Fox vs. Brie Bella, Naomi,  Natalya
Divas Champion AJ Lee joined the commentary team for the match and explained her problem with the cast of Total  Divas.
Aksana and Layla took control of Naomi early and got a near fall. Naomi  eventually tagged out in favor of Natalya, who took over the match.
Natalya locked Fox in the sharpshooter to end the match, which honestly  wasn't as entertaining as Lee was on commentary.
Winner: Natalya, Brie Bella & Naomi
Match 4 – R-Truth vs. Alberto Del Rio
Del Rio started the  match with a shoulder block to R-Truth and began gloating. R-Truth took  exception and slapped Del Rio right in the face.
R-Truth continued his momentum by tossing Del Rio out of the ring and hitting  a springboard moonsault to the outside.
Del Rio managed to take back control by stopping R-Truth as he was getting  back into the ring.
Once back in the ring, Del Rio was in firm control despite the fans in  Toronto tuning out to enjoy some antics with each other.
After being beaten on for a couple of minutes, R-Truth finally began to mount  some offense again and even gained a near fall. While this was going on, the  fans started an Undertaker chant.
Meanwhile, Del Rio hit R-Truth with a super kick and locked in the cross arm  breaker for the win.
Winner: Alberto Del Rio via submission
After the commercial break, the Real Americans were in the ring with Zeb  Colter, who ripped Canada for not helping the United States in anything.
A returning Santino Marella then cut him off.
Match 5 – Santino Marella vs. Antonio Cesaro
Cesaro started off the match in full control of Marella, who received a massive  ovation from the fans.Marella mounted some offense and even hit a spinning heel  kick. Cesaro countered by slamming Marella.
He then picked up Marella by the legs and spun him around for a solid minute  straight, which was incredible to watch.
Marella eventually regained his balance and equilibrium in time to attempt  the cobra, but Cesaro thwarted him and threw the cobra into the stands.
Cesaro then put a beating on Marella for another two or three minutes until  Marella hip tossed him and pinned him for the upset victory.
Winner: Santino Marella
Match 6 – Damien Sandow vs. The Miz
The Miz started the  match in control of Sandow after he hit a vertical suplex. Sandow  momentarily gained the upper hand until The Miz countered him with his signature  corner reversal.
Sandow didn't stay down for long as he took back control and gained a couple  of near falls.
The two combatants went back and forth until The Miz gained control by  working on Sandow's leg.
The match was interrupted by Fandango, which distracted The Miz. Sandow took  advantage of the distraction and rolled up The Miz for the win.
Winner: Damien Sandow
Side note: The Miz was getting booed pretty loudly by the Toronto fans.
We then cut to a backstage interview with Goldust. Goldust said that he was always the  screw up of the family and has gotten second, third and fourth chances.
He then said that he would give his brother, Cody Rhodes, a second  chance.
Before Goldust could end his promo, Triple H interrupted and reminded him of  what's on the line during his match against Orton. A win, and Goldust would get  his brother's job back. A loss meant his younger brother would remained  fired.
Match 7 – Randy Orton vs. Goldust
Goldust came out swinging against Orton and had him on his heels.
Orton slid to the outside of the ring to regain his composure and stop the  onslaught from Goldust.
Once back in the ring, Orton finally gained the upper hand on Goldust.  Goldust regained control after he avoided a dropkick from Orton.
Orton then used a thumb to the eye to take back momentum. Goldust managed to  get back on top of the champion, but Orton rolled out of the ring once again to  slow the barrage as the broadcast went into commercial break.
We pick up the match with Orton in firm control of Goldust. Goldust mounted  some offense, but once again, Orton rolled out of the ring.
Goldust pursued Orton this time and put his head to the steel steps multiple  times. Goldust rolled Orton back in the ring, but Orton quickly turned the  tables on Goldust and knocked Goldust off the ring apron in a hard way.
Orton continued his assault outside of the ring and rolled Goldust back in  the ring. He then went for a pin, but Goldust kicked out after a two-count.
After taking a lengthy beating, Goldust began to fight back by using a  bulldog. Goldust then went on a run of offense and landed a very close pin  attempt.
Orton didn't take long to come back as he hit his patented DDT through the  ropes. Orton then went for the RKO, but Goldust countered into cross Rhodes.
Goldust went for a pin attempt, but Orton kicked out. Orton then managed to  hit an RKO to put Goldust away and keep Cody Rhodes fired.
Winner: Randy Orton
After the match, Orton grabbed a microphone and told Goldust that his "dream"  (Dusty Rhodes jab) of saving his brother's career has been "shattered," (Goldust  jab) just like Bryan's dream of taking the WWE title from him at Night of  Champions.
After the commercial break, Goldust was walking disappointed backstage where Stephanie McMahon met him to rub the loss to  Orton in his face even more.
Match 8 – Rob Van Dam vs. Ryback
Before the start of the match, Del Rio walked out with a microphone to run  down his opponent at Night of Champions, Rob Van Dam.
Van Dam started the  match itself very quickly, but was quickly overpowered by Ryback.
Van Dam fought his way back in the match with his patented kicks and rolling  thunder.
Van Dam kept on the attack by hitting a rolling senton off the top rope. Van  Dam then set up to go for the five-star frog splash, but Ryback rolled out of  the ring.
Van Dam, who was still on the top rope, jumped to the outside of the ring,  but Ryback moved out of the way again. Van Dam hit the barricade hard as a  result.
Ryback then picked up Van Dam and rammed him groin-first into the ring post,  causing him to get disqualified.
Winner: Rob Van Dam via disqualification
Ryback wasn't done, however, as he hit Van Dam with shell shock for good  measure.
Big Show was walking through the hallway when Stephanie McMahon told him that  he could not touch The Shield in the main event or he would be fired.
Match 9 – Daniel Bryan vs. Dean Ambrose
Bryan and Ambrose started the match at a fast pace as they wasted little motion. The  pace was a little too much for Ambrose as he rolled out of the ring to regroup  with his friends in The Shield.
As soon as he got back in the ring, Bryan went right back on the offensive.  Bryan used kicks, submissions and his usual quick pace to stay on Ambrose.
After a commercial break, Ambrose had finally gained control of the match.  Ambrose put a beating on Bryan until Bryan began one his remarkable comebacks  that included a dropkick to Ambrose while he was in the corner.
Bryan eventually locked in the Yes! Lock, but Ambrose crawled to the bottom  rope, forcing Bryan to break the hold.
Ambrose then put Bryan on the rope, but Bryan wiggled away hung him upside  down on from the turnbuckle.
Bryan hit a series of kicks and followed them up with a running dropkick.  Bryan then hit a German suplex off the top rope, which got him a two-count.
Bryan looked to keep his momentum going, but was tossed out of the ring. Seth  Rollins attempted to distract the referee so that Roman Reins could hit a spear,  but Bryan stepped out of Reins' way and also managed to avoid Rollins.
He did not avoid Ambrose, however, who hit him from behind. Ambrose rolled  Bryan back into the ring and went for pin, but only received a two-count.
Out of nowhere, Bryan rolled up Ambrose and got the three-count to pick up  the win.
Winner: Daniel Bryan
After the match, Orton ran down to the ring, but was met by a suicide dive  from Bryan. The Shield jumped on Bryan and began beating on him, which prompted  Big Show to stand up.
For fear of being fired, Big Show simply stood and watched. Orton then hit an  RKO on Bryan as Big Show walked to the back.
Triple H and Stephanie McMahon stopped Big Show and told him to knock Bryan  out. Big Show thought really hard about it again like he did last week. Orton  tried to give Big Show a pep talk.
Orton then picked Bryan up for Big Show to hit him. Big Show refused again.  Orton shouted at Big Show to go through with what Triple H told him to do, but  Bryan got up and gave Orton a flying knee.
For the first time in a good month, Bryan stood tall at the end of a  Raw.