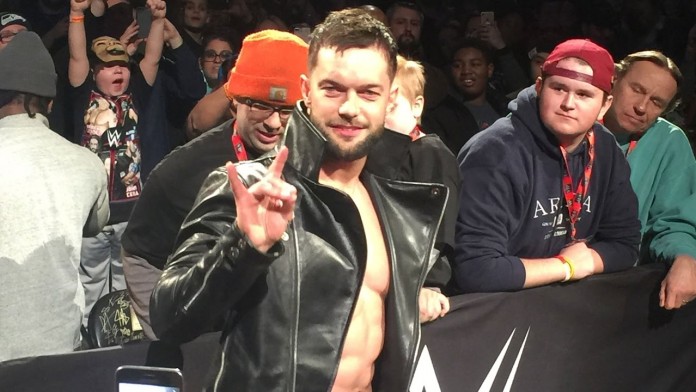 It's been a rocky road for Finn Balor. Before his time on WWE's main roster he enjoyed massive success in NXT. Crowds were enamored by his iconic entrance and move-set. Before NXT he traveled the world astonishing crowds with his insane in-ring ability. He was the leader of The Bullet Club and had the world in his palm.
But apparently Finn Balor hasn't had the same luck since he debuted on WWE's main roster. WWE strapped a rocket to his back and Balor soon found himself capturing the Universal Title at Summerslam. But he suffered a devastating shoulder injury during the match that required surgery and months of rehab.
Finn Balor made his return to WWE's televised product on the Raw after WrestleMania to pick up where he left off. His goal was to eventually capture the WWE Universal Title and have a much more lengthy reign with the belt.
It looked like Finn Balor was on the right track too, but all it took was one stiff forearm from Jinder Mahal and he was on the shelf once more. Finn Balor was diagnosed with a concussion and pulled from the next week's worth of house shows. It is equally awful timing because after his match with Jinder had concluded, Bray Wyatt appeared on the screen announcing he was coming to Raw as part of WWE's superstar shake-up. Bray had a target set on Finn Balor too, but Wyatt didn't know Balor was already injured.
PWInsider reports Finn Balor is set to undergo medical testing today in Columbus before Raw. He will need to pass the dreaded "impact test" which will tell if he's able to compete. Let's hope Finn Balor is able to get cleared for in-ring action sooner than later because he's running a great risk of looking fragile in Vince McMahon's eyes at this point.