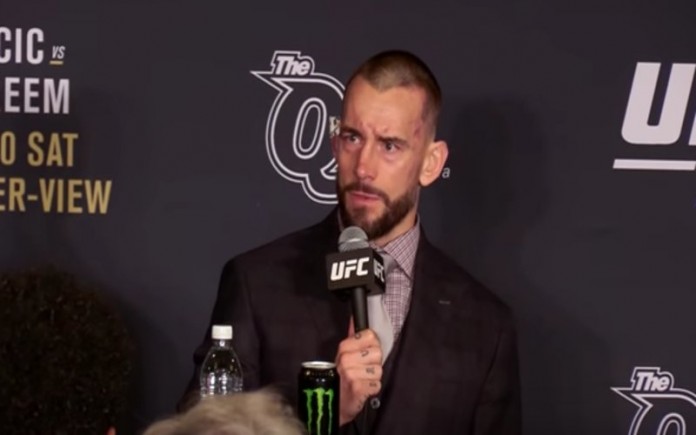 CM Punk entertained us all during his time in the ring and we'll always remember his run with the WWE fondly. However, CM Punk might take his time in WWE with a grain of salt.
Following Punk's exit from the company, Punk appeared on Colt Cabana's Art Of Wrestling podcast and said some things about WWE and their doctor that got him into some hot water. He didn't name the doctor but Chris Amann still stepped up to sue CM Punk.
A lot of people have been wondering what was going on between CM Punk and WWE so Dave Meltzer cleared up some of the situation on Wrestling Observer Radio.
"Essentially they're arguing over bills that CM Punk asked for these records and emails from Paul Levesque and everything — all their emails and everything like that to find out what they're really saying about him and the injury and things like that."
"They claimed it costs — it was a big number though like $240,000 or something like that. And the judge ruled that WWE had to split costs so it's gonna cost CM Punk under one-hundred twenty grand. So he's upset about that because he thought it would cost him forty grand — they were cheating him on the billing. But the suit is ongoing and it's nowhere close to settling."
"It doesn't look like — I'm sure Punk wants out of it in some ways but you know, it's one of those tangled legal issues. But as far as who he's gonna fight, I don't know. I haven't heard."
Whether Dave Meltzer has heard anything about who CM Punk is going to fight next, it certainly appears as though Punk will be ready when something gets set up.
MMA coach Duke Roufus recently posted a picture of CM Punk saying he was awaiting a fight confirmation. So it might only be a matter of time before Punk steps back in the cage.
If you use any portion of the quotes in this article please credit Wrestling Observer Radio with a H/T to Still Real To Us for the transcription