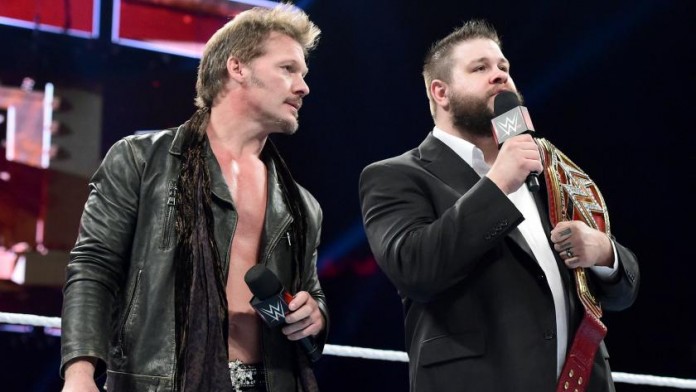 It's almost over folks, the end of 2016 is near. This year was a big one for WWE, as the company finally brought back the draft, and split up the brands again. With the brands once again split, pressure is at an all time high as WWE Raw Superstars and SmackDown Superstars look to seize every opportunity they can while they try to make a name for themselves inside the squared circle.
Related: 6 Raw Superstars Who Would Be Better Off On SmackDown
There were many WWE Raw Superstars that put on impressive performances this year, but today we're going to look at the MVPs of the Raw roster. Here are the 6 most valuable WWE Raw Superstars of 2016.
#5 – Roman Reigns
It doesn't matter whether you love him or hate him, because nothing can change the fact that Roman Reigns had a huge year in 2016. Roman's monster push from the past few years continued in 2016, and it carried him to the main event of WrestleMania 33 where he defeated Triple H to become the new WWE World Champion.
Although Roman didn't receive the warmest reception from the fans when he won the title at WrestleMania, business picked up after the event when he transitioned into a feud with AJ Styles. Roman defended his title against Styles at Payback and Extreme Rules, and together they put on two of the best matches of Roman's career.
After dropping the title at Money in the Bank, Roman was forced to take some time off as the company suspended him for violating the Wellness Policy, and when he returned then set his sights on the US Title which he currently holds.
It's been clear for a long time now that WWE wants Roman Reigns to be their next big star, and although the fans aren't exactly going along with WWE's wishes willingly, it would be unfair to say that Roman hasn't improved drastically in 2016.
#4 – The New Day
It's been a long time since a WWE team has achieved the level of success that the New Day have achieved. They've become one of the hottest acts in WWE over the past few years, and these three WWE Raw Superstars are making the company a lot of money.
The New Day have become an entertaining trio, and they work hard week after week to give the fans New Day-centric segments. Sure, there have been a few misses here and there, as we would all probably like to forget about the New Day-lorean, and of course the Old Day, but more often than not their segments deliver.
Regardless of what the future holds for the New Day in 2017, they proved in 2016 that a tag team can still become a top act in the world of professional wrestling.
#3 – Kevin Owens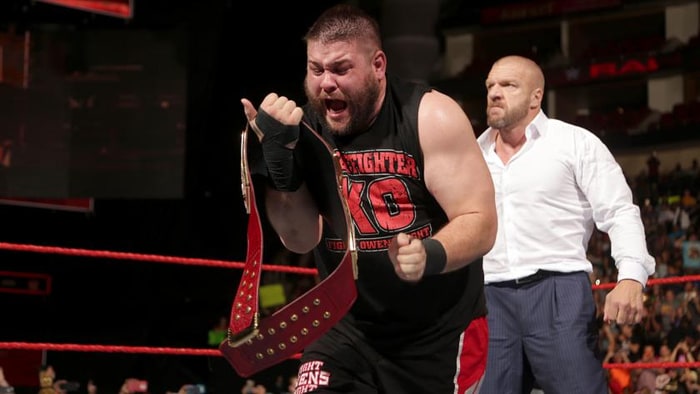 It's easy to forget that Kevin Owens has only been on the WWE main roster for a little over a year and a half, as he's accomplished so much since his debut. He's feuded with, and defeated John Cena, he's wrestled at WrestleMania, he's won the Intercontinental Championship, and in 2016, he finally won the big one.
The year started out somewhat slow for Kevin Owens, but business really picked up for the WWE Raw Superstar a few months ago. Kevin found himself in the right place at the right time when Finn Balor had to vacate the Universal Title after he went down with an injury. After being forced to change plans, the company decided to give the ball to Kevin Owens, and he picked it up and ran with it.
Kevin Owens consistently put on great matches in 2016, and his friendship with Chris Jericho will be one of the things that people remember most about the year in wrestling. Kevin's friendship with Chris is looking a little rocky nowadays, but Kevin Owens proved that he has what it takes to be a main event player in 2016, which hopefully means WWE will continue to give him the spotlight in 2017.
#2 – Charlotte
This year was a big one for women's wrestling and Charlotte was a big player in the Women's Division in 2016. Charlotte was one of the WWE Raw Superstars who managed to hold onto the spotlight for the entire year, and her feuds with Sasha Banks, Natalya and Becky Lynch helped to redefine what women's wrestling is in 2016, and what it can be in 2017.
No one has ever denied that Charlotte is talented, and her performances inside the ring in 2016 have been nothing short of impressive. But the most exciting thing about Charlotte's career in 2016 was watching her step out of her father's shadow. Charlotte Flair isn't just Ric Flair's daughter anymore, she's Charlotte Flair, and that means a lot more than it did at the end of 2016 than it did at the beginning.
Over the course of the past 12 months Charlotte has truly found herself, and she's turned into not just one of the best heels in business, but one of the most developed and interesting characters on the WWE Raw roster.
#1 – Chris Jericho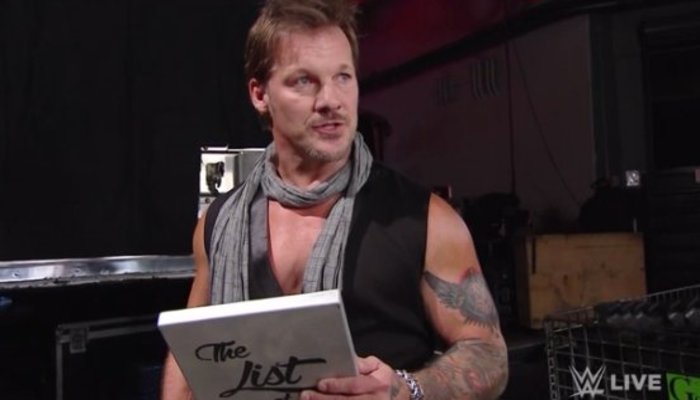 It's crazy to think that Chris Jericho has been wrestling for over 26 years, and 2016 might have very well been his best year yet. Chris Jericho didn't win any titles in 2016, he didn't main event WrestleMania, and he didn't win an abundance of big matches, but most wrestling fans will agree that Chris Jericho was the most entertaining WWE Raw Superstar this year.
Chris Jericho's in ring work is and always has been excellent, but this year it was what Chris Jericho did on the microphone that got a lot of people talking. When Chris Jericho told us to drink in the Gift of Jericho we did, and we tuned into Raw week after week then anxiously waited to see who he would add to the List of Jericho.
Chris Jericho is a character that we've known for a long time, and it was a joy watching the WWE Raw Superstar evolve once again in 2016. Although he could easily kick back and coast on his legendary status, Jericho always seems to be pushing himself to get better, which in turn pushes the people he works with to get better.
The Gift of Jericho may just be a catchphrase, but the fact of the matter is that Chris Jericho's performances in 2016 truly have been a gift to the wrestling world.
In your opinion, who was the most valuable WWE Raw Superstar of 2016? Sound off in the comments below.