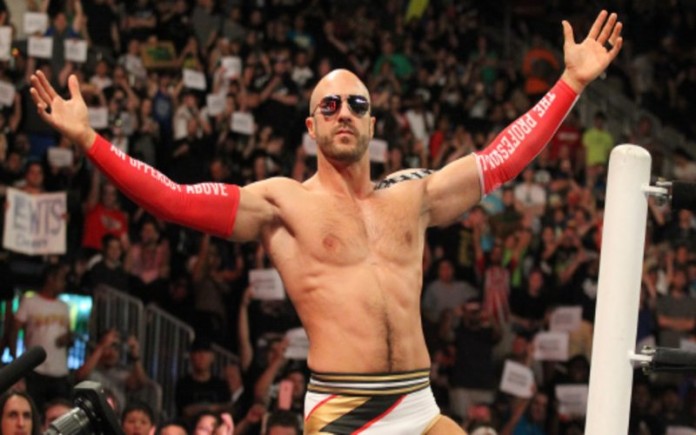 Earlier this year rumors starting going around claiming that WWE was considering splitting up the brands again. The rumors turned out to be true, and in July, the WWE draft returned, the brands were once again split, and SmackDown went live on Tuesday nights.
Fans were thrilled to see the return of the draft, and now WWE has two separate and unique rosters. However, not every star was lucky enough to get drafted to the right show.
Some stars have succeeded on their respective brands, while others are still searching for the right opportunity. There are several Raw Superstars who would likely be better off on SmackDown, and today we're going to take a look at a few of them.
#6 – Paige
If you've been following along with Paige's career then you likely know that 2016 has been a really strange year for her. She was pulled from in ring action due to an injury, she was suspended twice, she underwent surgery, and she also got engaged to Alberto Del Rio. Once again, it's been a weird year for Paige.
Paige is currently out of action recovering from neck surgery, but she has said that she intends to finish out her WWE contract when she recovers. Paige is young, and she hopefully has a long career ahead of her. If she does make her way back to WWE, she's going to need a fresh start, which SmackDown could give to her.
Raw seems to only be able to focus on two women at a time, whereas SmackDown has done great when it comes to giving new names and faces a chance to shine in the spotlight. So far every woman on SmackDown has been presented in a way that makes them all look like legitimate title contenders, even if they're not in the title picture.
Paige is going to need to get some of her spotlight back if she ever steps into a WWE ring again, and SmackDown would allow her to be an important part of the women's division, even if she's not involved in a title feud.
Related: Paige On If She Will Return To WWE, How Long She Will Be Out Of Action For
#5 – Neville
Neville is one of the most impressive high flyers on the WWE roster, but the company hasn't been doing much with him since he returned from injury. Given Neville's size, and speed, it would seem to make sense to throw him into the mix with the cruiserweights, but WWE has yet to do so.
A lot of the action on Raw has been focused on the cruiserweights as of late, and with WWE not officially adding him to the division, Neville is the odd man out.
SmackDown needs more high flyers, and Neville needs a place where he can shine. Neville has proved in the past that he has the skills to mesmerize audiences, but with the cruiserweights hogging the spotlight for high flyers on Raw, it seems that SmackDown would be the better brand for him.
#4 – Mark Henry
Mark Henry's career may be winding down, but he still has something to offer. Mark Henry is a WWE veteran, a former World Heavyweight Champion and he has a lot of experience.
SmackDown has been doing great when it comes to using more established stars such as John Cena and Randy Orton to put over guys like AJ Styles and Bray Wyatt. Henry could be doing something similar in the midcard.
SmackDown has a few up midcarders such as Apollo Crews, Jack Swagger and Baron Corbin who could really benefit from a feud with the World's Strongest Man.
Henry's career likely isn't going to last much longer, but at this point his time would be better spent on SmackDown.
#3 – Sami Zayn
Sami Zayn was one of the most popular stars in NXT, and he was off to a good start on the main roster earlier this year. When Sami was first called up he was in a high profile feud with Kevin Owens, and he was featured prominently on WWE programming.
Since the brand split Sami Zayn has seemingly gotten lost in the shuffle. Aside from his recent feud with Braun Strowman, Zayn hasn't been up to much over the past few months. Sami Zayn is a guy that the fans love to cheer for, and at this point in his career he needs to be featured consistently on WWE programming so he can keep his momentum going.
Raw hasn't been kind to Sami Zayn since the WWE draft, but on SmackDown he could feud with stars like The Miz, Bray Wyatt or possibly even challenge Dolph Ziggler for the IC Title. SmackDown is the land of opportunity, and new opportunities are definitely something Sami Zayn needs right now.
Related: 7 Raw Superstars Who Could Step Up And Answer Dolph Ziggler's Open Challenge At Survivor Series
#2 – Cesaro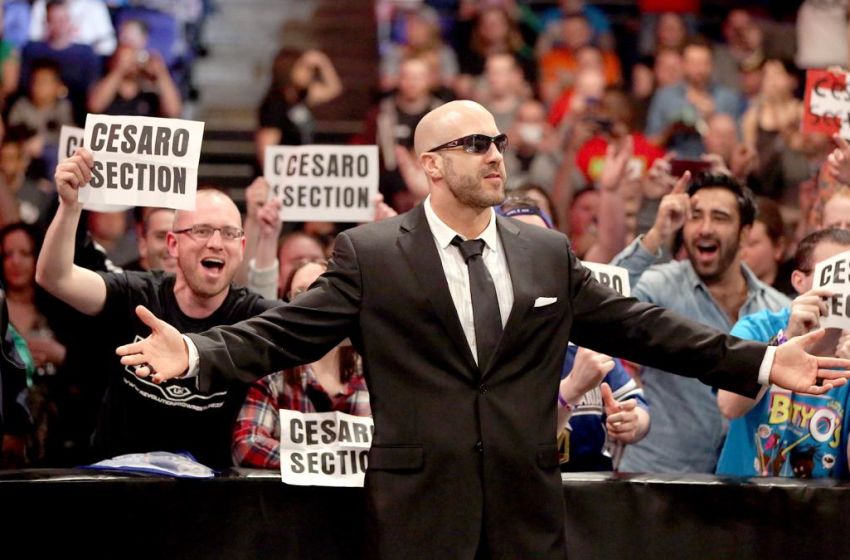 When Cesaro was first drafted to Raw many people, including Cesaro himself, rolled their eyes because they figured Raw wouldn't be the right brand for him.
WWE tried to prove everybody wrong by placing Cesaro in a Best of Seven Series with Sheamus, and General Manager Mick Foley announced that the winner would get a championship opportunity. The Best of Seven Series carried on for weeks, then the series ended in a draw. General Manager Mick Foley told Cesaro and Sheamus that he couldn't let them fight each other anymore, so now they're a tag team.
We've already seen what Cesaro can do as a tag team wrestler, and at this point what most fans want to see is Cesaro climb up the card on his own.
However, it doesn't look like WWE has any plans for Cesaro to go out on his own again anytime soon, and that's disappointing.
On SmackDown Cesaro would have a better chance to make a name for himself, and he would have the chance to feud with some of WWE's top stars. Let's face it, at this point in his career, Cesaro doesn't need tag team gold, he needs wins over guys like Randy Orton and John Cena.
#1 – Luke Gallows And Karl Anderson
This entry is a two for one deal. When Luke Gallows and Karl Anderson first arrived in WWE, many fans expected them to dominate the roster. However, Gallows and Anderson haven't really done all that much during their WWE run.
Lately it seems that WWE doesn't have any big plans for Gallows and Anderson, other than telling the fans how serious they are. Gallows and Anderson were big players in NJPW, but WWE hasn't really capitalized on the reputation they built overseas.
For Gallows and Anderson, their best run so far in WWE came when they were rolling with AJ Styles as The Club. Together as a trio, Styles, Gallows and Anderson made The Club work, and fans were finally starting to buy into it. But just as the group was getting hot, WWE split them up by sending Styles to SmackDown and Gallows and Anderson to Raw.
The separation has worked great for AJ Styles, as he's the current WWE World Champion. However, it didn't work out well for Gallows and Anderson, because they're just kind of drifting up and down the card on Raw.
The Club had a purpose when they were aligned with AJ Styles, but now, not so much. AJ's made them seem more important, and more dangerous. If WWE gets the opportunity to send these stars to the blue brand in the near future, they should probably take it.
Which WWE Raw Superstar do you think would be a better fit for SmackDown? Sound off in the comments below.