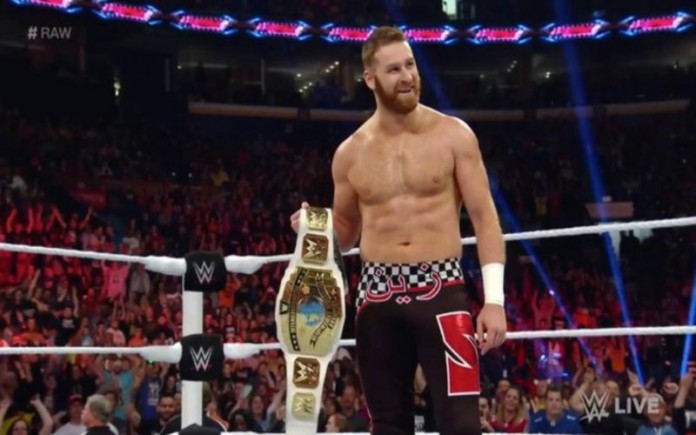 Survivor Series is set to air live on the WWE Network on Sunday, November 20, and this year it will be a four hour show.
The authority figures from Raw and SmackDown have been assembling teams over the past couple of weeks, and the teams will face off in three traditional 5-on-5 matches. The show will also feature the long awaited return of Goldberg, as he's set to face off against Brock Lesnar.
WWE Intercontinental Champion Dolph Ziggler has also issued an open challenge to any star on Raw. Dolph challenged the Raw roster to take his title from him at Survivor Series, and today we're going to look at 7 Raw Superstars who could step up and answer the call.
#7 – Curtis Axel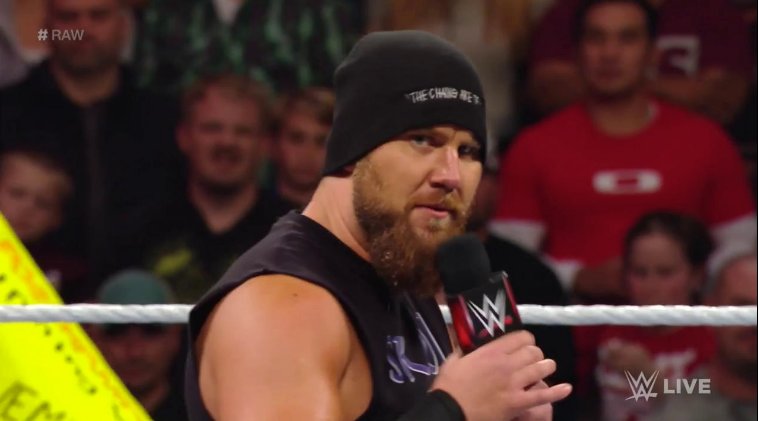 So far it doesn't look like WWE has any plans for Curtis Axel at Survivor Series, but he shouldn't be overlooked in regards to Dolph Ziggler's open challenge.
During a recent appearance on Raw in his hometown of Minneapolis, MN, the crowd went nuts for Curtis Axel, and he cut what was arguably the best promo of his career. Axel doesn't get much attention on Raw nowadays, but he maximized his minutes and got people talking.
It's been a few years since Curtis Axel has held the Intercontinental Championship, and now might be the right time for him to step up and challenge for the belt once again. Survivor Series is stacked right now and many of Raw's stars are spoken for. Given the chance, Curtis Axel could surprise some people at Survivor Series.
#6 – TJ Perkins
TJ Perkins has done a great job as the face of the Cruiserweight Division so far, but there's no reason to limit him to only cruiserweight matches.
Perkins has had a long career, and he's shown that he's a diverse performer who can handle just about anything. TJ recently dropped one title, and it might be smart to have him chase after another one.
Letting TJ Perkins challenge for the Intercontinental Championship at Survivor Series would help to legitimize the Cruiserweight Division by showing that these guys can go up against anyone. The Cruiserweight Division was a big deal in WCW, but WWE has never really been able to capture the same magic that created stars such as Rey Mysterio, Eddie Guerrero, Dean Malenko, Chris Jericho and others.
Perhaps taking one of the cruiserweights out of the division and placing them in an IC Title match might be a good way to convince the fans that the cruiserweights can hang with the rest of the roster.
#5 – Neville
Just in case you forgot, Neville is part of the Raw roster. Neville hasn't been getting much attention as of late, and it doesn't look like WWE has any major plans for him.
It's easy to forget because we don't see him on TV on a regular basis, but Neville is a very talented high flyer. When he was first called up WWE showcased him as a special attraction, and his matches were usually some of the more interesting segments on Raw.
Neville has fallen off the map over the past few months, but a good match with Dolph Ziggler would get people's attention, and a championship win could be exactly what he needs to get the fans talking about him again.
#4 – Rusev
After several months it looks like Rusev's feud with Roman Reigns is finally winding down. The feud did a great job of building up both guys, and it looks like Roman Reigns is likely main event bound once again.
With Roman moving on to bigger and better things, it's important that Rusev doesn't get lost in the shuffle. During his feud with Reigns, Rusev stepped up his game on multiple levels, and WWE would be wise to keep shining the spotlight on him.
Rusev wasn't successful when he challenged Roman Reigns for the United States Championship, and he likely won't be getting another shot anytime soon. But with Dolph Ziggler's open challenge at Survivor Series, Rusev has a chance to answer the call and bring championship gold home to Raw.
#3 – Sami Zayn
Sami Zayn vs. Dolph Ziggler for the Intercontinental Championship has "instant classic" written all over it. There's still one open spot on Team Raw, and it's rumored that Sami Zayn may end up filling the spot, but if he doesn't, then this match is the perfect place for him.
Sami has been feuding with Braun Strowman as of late, but with the Raw vs. SmackDown booking it doesn't look like we'll be seeing them clash at Survivor Series. Strowman is in the main event, and so far Zayn has not been booked for a match.
There's little doubt that Sami Zayn and Dolph Ziggler would be able to put on one heck of a match. With a four hour show WWE is going to need matches that will keep the fans invested, so, this one seems like a no brainer.
#2 – Seth Rollins
As of right now there's still one spot open on Team Raw, and Seth Rollins seems like the obvious choice to fill it. However, if Seth doesn't fill the spot, a match with Dolph Ziggler certainly has a good chance of stealing the show.
Seth Rollins and Dolph Ziggler definitely aren't strangers, and they've already shown in the past that they have good chemistry. This Intercontinental Championship run has reinvigorated Dolph Ziggler's career, and a match with Seth Rollins at Survivor Series could help to keep his momentum going.
Rollins and Ziggler would bring a high intensity match to the card, and with four hours to fill they could take their time and tell a good story. The Intercontinental Championship is a title that Seth has yet to win, and with Survivor Series sort of putting WWE's storylines in limbo, it would be fun to see him challenge for the belt.
#1 – Chris Jericho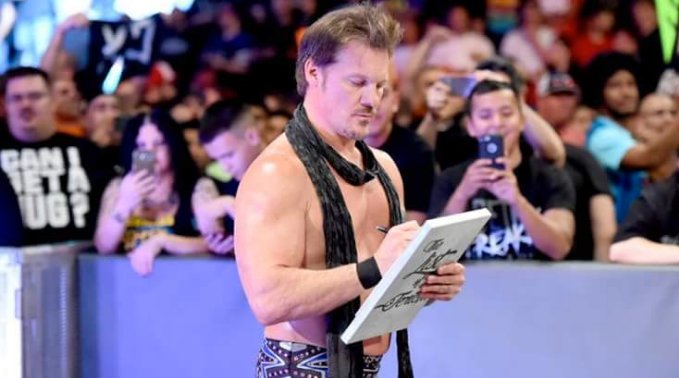 Chris Jericho has already been added to Team Raw, but that doesn't mean that he can't wrestle two matches on the same pay-per-view. After all, he's done it before.
Jericho holds the record for most Intercontinental Championship wins with 9 reigns, and it would be great to see him go for number 10 at Survivor Series. Jericho and Dolph Ziggler have history together, and they know each other well. Chris Jericho also knows the Intercontinental Championship well.
His BFF, Kevin Owens is currently holding the Universal Championship, and Jericho was unsuccessful in his attempt to take the US Championship from Roman Reigns. Perhaps Jericho would be better off trying to win a title that he's held a record 9 times, as opposed to a title he's never won.
Pretty much everything Chris Jericho has done during his recent WWE run has been gold, and there's little reason to believe that this match wouldn't be more of the same.