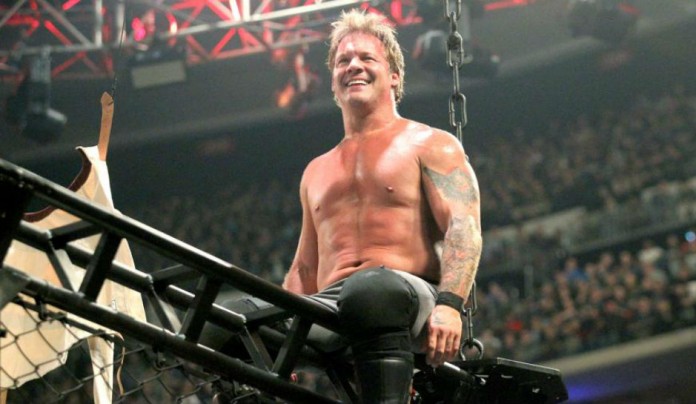 It has been reported this morning that Sin Cara and former WWE World Champion Chris Jericho got into a heated brawl backstage during WWE's Live Events in the UK.
These reports stated that Jericho and Sin Cara clashed over something that is currently unknown during WWE's Live event in Leeds last night, it has been updated now that it was Sin Cara once again got the better of Jericho with some places reporting that he actually knocked out Y2J.
Both superstars have been involved in real life backstage fight before, with Jericho getting himself quite a reputation for flying off the handle at the smallest of things.
The most recent example of this was back at SummerSlam when Jericho didn't agree with the ending to the Brock Lesnar and Randy Orton match so he went after Lesnar as soon as he walked through the curtain.
Jericho got in Lesnar's face until he was told that the ending of the match was actually planned and Lesnar didn't go out to hurt Randy, he was just following the plans he was given.
The Big Show recently commented on Jericho's backstage brawling record and even had this to say to Jericho "How many people have you picked a fight with? A lot. You're like the angry little pitbull running around backstage."
Sin Cara has also been in many altercations in the past with the likes of Simon Gotch and Sheamus, and shockingly the Cruiserweight has got the better of the both of these guys.
Many reports regarding this altercation have suggested that this could be a lot of heated tension because the Superstars are once again on the road and are touring many different cities over the next few weeks, and this latest negative news story coming out of WWE could be the real life aspect that WWE needs to alter their hectic schedule.
WWE is famous for the hectic touring schedules that they force their superstars to endure and whilst these live shows do add quite a lot to WWE's annual revenue, it can cause some problems like the one last night.
Not only this but it means that many wrestlers are away from their families for a prolonged amount of time and this will then cause problems for the people that they are surrounded by on a day-to-day basis.
This doesn't make it right, but at the same time, WWE may want to punish one or both of the stars involved in the hope that something like this won't happen again.
Jericho is supposed to be leaving WWE in the coming months because his band Fozzy are touring again, so it seems that Roadblock could be the last Raw pay-per-view that Jericho is involved in for a while, so how could WWE possibly punish Jericho?
He is one of the most over superstars in WWE right now and along with Kevin Owens and is playing a key part in the main event picture. Whereas Sin Cara is not being used correctly right now, WWE hasn't used him effectively since the WWE Draft back in July so he could face more time of TV after this.
Sin Cara was retained by WWE after Rey Mysterio left because he was a fan favorite and the only masked superstar WWE had left. This then helped the company to sell merchandise but the company is not the same anymore.
Sin Cara is no longer the only masked wrestler, with the likes of Lince Dorado and Kalisto and Gran Metalik now on the main roster, which means that Cara doesn't have to be pushed as much as he used to be.
Although, since Alberto Del Rio left WWE back in September, it has left Sin Cara as the only main event calibre Mexican superstar. This obviously isn't a great reason for the company to want to keep hold of Sin Cara, but at the same time does he really deserve to be released for this?
This isn't the first time that Cara has been involved in an altercation so they really need to ensure that he doesn't allow this to happen again and really make an example of him, but if they can't punish Jericho then what is the point in only punishing Cara?
It is sad that it has come down to something like this, but it could just have been a confrontation due to high tension, hopefully, it will be something that WWE brush under the rug and both superstars then learn from it.