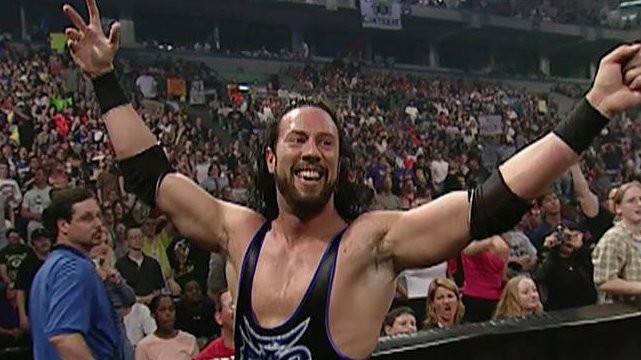 Over the weekend Sean Waltman no showed an IPW event, and the promotion later told fans via Facebook that Waltman had failed to board his plane in Los Angeles. It turns out that Sean Waltman was arrested at LAX before he boarded his plane, as he was allegedly carrying drugs.
According to an arrest report that was acquired by PWInsider.com, a K-9 officer alerted authorities to the drugs in Waltman's bag and that's when officials stepped in. They then decided to investigate Waltman's luggage because he was previously on a United States Customs and Border Protection agency watch list.
Waltman was reportedly stopped on the Jetbridge, and was then taken to a secondary screening area where authorities found 15 white meth/amphetamines pills, 23 multi-colored meth/amphetamines pills, 2 THC liquid cigarettes, 56 THC capsules and 3 Cannabis Chocolate Bars. The Authorities reportedly tested the narcotics to confirm what they were.
Sean Waltman told police that he was set to return to Los Angeles on 5/1, and it was determined that he was carrying more narcotics than one person could consume in that amount of time, and they decided that the narcotics and cash he was carrying were evidence of "narcotic sales."
TMZ Sports spoke with Waltman who admitted to having drug problems in the past, but he insisted that he's not using or selling, and he prides himself on living a clean life.
"I know the truth will come out," Waltman told TMZ. "In the meantime, oh what a mess man."
Waltman commented on the arrest via Twitter and claimed that he was carrying yeast-cleanse pills, and he's waiting for the lab results to return.
We'll have to wait for the lab results to come back on my yeast-cleanse capsules. In the meantime, I understand ppl's reason for doubt. pic.twitter.com/Mh6Kr85iEX

— Sean Waltman (@TheRealXPac) May 2, 2017
He also noted that he plans to take a hair follicile and polygraph test.
There will also be hair follicle test & polygraph coming.

— Sean Waltman (@TheRealXPac) May 2, 2017