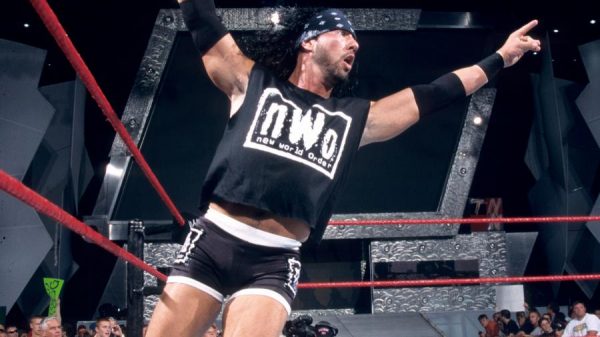 It's a good day to be X-Pac. After his recent arrest while he was boarding a flight at LAX on his way to the United Kingdom there were some questions concerning his current state. But everything seems to be looking up for Sean Waltman at this point because he apparently just got some amazing news.
After drug sniffing dogs at LAX targeted X-Pac's bag he was stopped at the jet bridge and taken into custody. Police said they found 15 white meth/amphetamines pills, 23 multi-colored meth/amphetamines pills, 2 THC liquid cigarettes, 56 THC capsules and 3 Cannabis Chocolate Bars in his luggage. X-Pac denied having meth, but never denied the THC or cannabis.
Waltman is famous for his support on social media and beyond concerning the ending of marijuana prohibition in the United States so fans weren't all that shocked about the THC-related findings. But the allegations about meth was quite a shock. Waltman posted bond and was released later that day.
After the fact, Sean Waltman passed a polygraph test on his podcast X-Pac 12360 that confirmed he didn't have the meth police claimed they found on him. Waltman had furiously denied the charges and maintained his innocence through the whole ordeal.
When Sean Waltman spoke about the situation he said the police thought he had meth but in reality it was a bottle of yeast infection pills. These new developments seem to back up his claims.
Now Sam Roberts is reporting Sean Waltman has been cleared of all charges by the District Attorney. His drug arrest has been rejected and he is free of all charges.
We here at Still Real To Us are very relieved X-Pac has been cleared of all these charges. If convicted he could have been facing some awful jail time. You can read Sam Roberts' tweet concerning Waltman's case below.
Just heard the DA rejected @TheRealXPac's drug arrest case we talked about on the podcast. It's over & he's cleared. Not surprised! Congrats

— Sam Roberts (@notsam) May 26, 2017