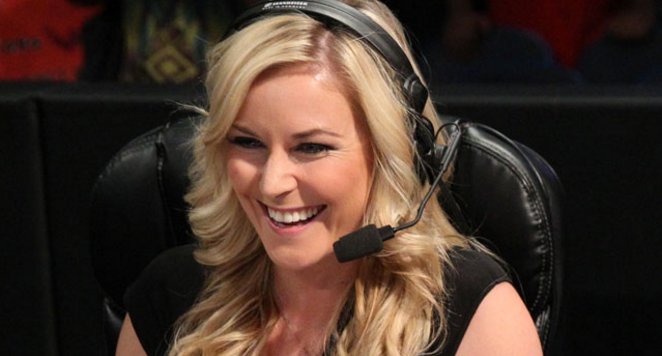 The Mae Young Classic is now merely months away and it seems that rumors are now suggesting that the first ever all-female tournament in WWE will now have an all-female setup.
As well as an all-female roster, it seems that the company wants to have female referees and announcers. Jim Ross has already confirmed that he'll be calling the action and WWE reportedly wants women at the commentary desk as well.
Renee Young is a name that has already been mentioned when it comes to commentary duties since she already has experience from her time in NXT and is one of the most recognizable faces in the company that isn't an actual wrestler.
WWE also reportedly signed a female referee in recent weeks as well after Kennadi Brink joined the company ahead of the event.
The likes of Hall of Famers Beth Phoenix and Lita are also rumored to be part of the show in some way as well, as WWE tries to decide who to add to the commentary desk, for what looks set to be a history-making tournament.
The tournament will be taped on July 13th and 14th from Full Sail University in Florida and it will involve women from all over the world in an elimination style tournament much like the Cruiserweight Classic from last year.