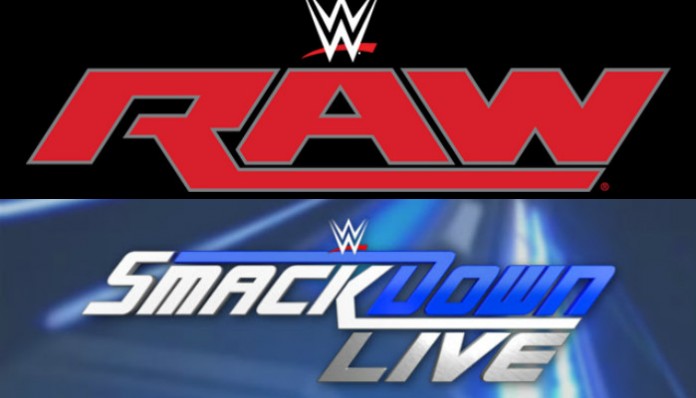 Since WWE initiated the brand split they've done a pretty good job keeping Raw and SmackDown separate to a reasonable degree. But that could be changing soon enough.
The Usos have welcomed the WWE Universe to the Uso Penitentiary and they're running a very big game as Tag Team Champions on SmackDown Live. Meanwhile over on the Raw brand, Dean Ambrose and Seth Rollins victorious at SummerSlam when they captured the Raw Tag Team Championships. If you'd like to read more about that and exactly how it all happened it's included in my new comprehensive book: Planning The Biggest Party Of The Summer 2017.
Both WWE brands have great champions in their tag team divisions, but most people would never think they'd clash. However, that all changed in an instant thanks to the wonderful world of social media. WWE's Twitter account put up a poll asking who fans thought could beat Dean Ambrose and Seth Rollins, and with such an innocent question, nobody expected a response like this.
The Usos fired back saying they would gladly take those titles too and they sounded pretty sure about it. It didn't take long for Seth Rollins to reply in a way only he could.
Which tag team do YOU think has the best chance to defeat #RAW #TagTeamChampions @TheDeanAmbrose & @WWERollins? https://t.co/N4Acdpl1JJ

— WWE (@WWE) August 22, 2017
WILL TAKE THOSE TITLES TOO. https://t.co/uw7unCzCoO

— The Usos (@WWEUsos) August 25, 2017
Any time ish https://t.co/Wn36xAoQYN

— Seth Rollins (@WWERollins) August 25, 2017
Not to ever be outdone on the microphone, social media, or anywhere else they can share their opinion, The Usos had a special message for the Raw Tag Team Champions at a recent WWE live show.
If these two teams lock horns it would not only be a great match but could also be a chance to unify their titles. Remember when champions were the only people allowed to jump from brand to brand? That would be a cool thing to bring back, because it might give fans a chance to see The Usos and 2/3 of The Shield do their thing.
With these two teams throwing shade at each other through WWE's official social media accounts it very well might be a sign something extremely cool is on the way.
It all started with a Tweet. Now @WWEUsos fire back at @WWERollins from #WWEBatonRouge pic.twitter.com/gPYvfWwyrw

— WWE (@WWE) August 27, 2017
To add even more to this situation Seth Rollins had a message for Jimmy and Jey from Jonesboro.
".@WWEUsos, you know who the REAL champs are, and we're on #RAW, baby!" – @WWERollins #WWEJonesboro pic.twitter.com/KED2CRAKhh

— WWE (@WWE) August 27, 2017