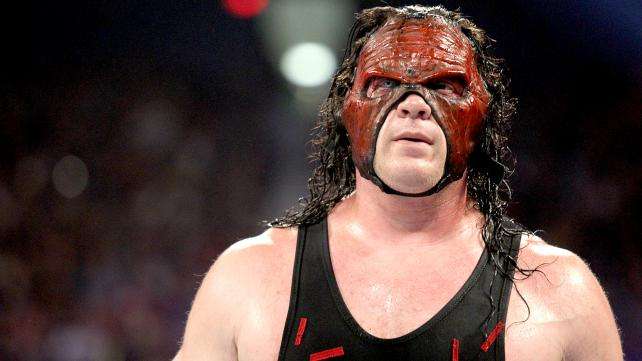 Kane has dominated the professional wrestling world since he tore the door off of the cell during the inaugural Hell in a Cell match at Badd Blood 1997. He has seen some ups and downs in his storied career, but has always remained somewhat present in WWE's landscape.
The Undertaker's baby brother is also a staple of the Royal Rumble, but he was mysteriously left out of this year's over-the-top-rope bonanza during his 20th year with the company. Many fans were curious as to why the Big Red Machine was absent from the Rumble, and Dave Meltzer reports that it was due to the fact that the future Mayor of Knoxville Tennessee is currently dealing with nagging injuries.
Kane has commented on many occasions that he has limited time left in WWE, but as we look at The Undertaker's (possibly) final goodbye, it is almost too much to take that Glen Jacobs might be soon following suit.
It was also reported in the latest issue of the Wrestling Observer Newsletter that fans very well might see a multiple team match for the WWE Tag Team Championships at Fastlane. Enzo and Cass have been vying for a crack at the top of the tag-team division since they made their jump from NXT last year, and it looks like they might get their opportunity in March.
The Realest Guys in the Room and The Club have locked horns before, and next time it might be for the titles. It's almost a shame if they jump the gun on a multiple team match at Fastlane because it might eliminate the possibility of a similar match at Mania. Cesaro and Sheamus have worked so hard to get to this point, and after their time at the top of the tag division is finished, many wonder what there is left for them to do other than feud with each other once more.
Seeing how there are also rumored to be other multiple entity matches on the card in Orlando, a 2-on-2 match-up might be the way they're going with it for the tag titles.
Enzo and Cass are presumably earmarked for a title run eventually seeing how they are so popular and it seems that every other week they have a new t-shirt design released that this writer's girlfriend can't live without. Therefore, there couldn't be a better place to pull the trigger on the most non-SAWFT members of the Raw roster than at WrestleMania 33.
But of course, only time can truly tell. Keep checking back with Still Real To Us for any more updates in the ring or behind the scenes.