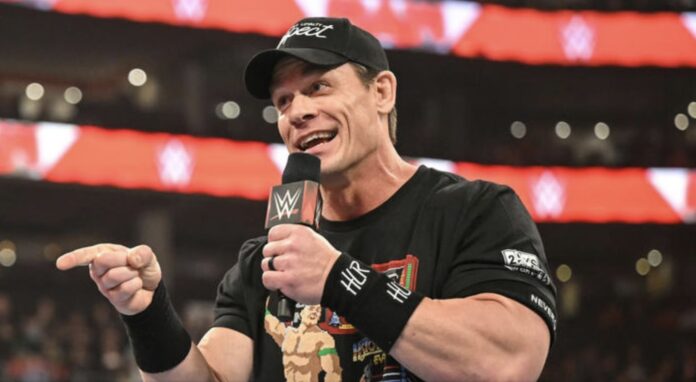 John Cena knows what it's like to be the face of the WWE as he held things down at the top of the card for years. Now John Cena is focusing on his acting career and Cena stepping away from the business has opened up opportunities for other WWE stars to step up.
Sami Zayn's career has certainly been elevated over the last few months thanks to the work he's done with The Bloodline storyline and people all across the industry have taken notice. During a recent interview with Whiskey Ginger, John Cena took a moment to acknowledge how hard Sami has worked while praising how he's reconstructed his character.
"I gotta give Sami his comeuppance. Here's a guy that's been in the business a long time and worked really hard in circuits outside WWE and made a great name for himself, then got in WWE in the 'NXT' program and made a great name for himself, then got in WWE and kind of struggled to connect with the audience. Everyone now, because he's very popular now, thinks it's like, 'Alright, it clicked.' His character went through a major reconstruction just about three years ago, maybe even a little bit more than that… I can see it, I can see how hard he works and I see how he's invested in connecting with the audience."
John Cena and Sami Zayn will both be in big title matches at WrestleMania as Cena is set to challenge Austin Theory for the United States Championship and Sami Zayn will be teaming up with Kevin Owens to challenge The Usos for the Undisputed WWE Tag Team Championship. WWE recently confirmed that John Cena vs. Austin Theory will open night 1 of WrestleMania. Stay tuned for updates.
H/T Wrestling Inc.