Professional wrestling and comic books are a match made in heaven.
It wasn't always that way though. There was a dark period of time where the comic book industry placed wrestling characters into wandering post-Apocalyptic futures, or having them masquerade as secret agents.
One man changed the game. Mike Kingston, the creator of Headlocked, ran one of the most popular booths at the New York Comic Con last weekend. Joined by Tommy Dreamer, DDP, Christian and Lita, Kingston was living the good life. Lines of fans swarmed the Headlocked area with no end in sight. It was a true success story.
"As a fan of wrestling and comics my whole life, nobody ever made cool wrestling comics. They were always about The Undertaker fighting demons or The Ultimate Warrior stripping Santa Claus naked. They were never about wrestling," Kingston stated in an exclusive interview with Still Real To Us.
"It occurred to me at some point that nobody was going to make the wrestling comic I wanted to see so I decided to make Headlocked. It's the story of a kid who was a theatre major in college. He falls in love with wrestling unexpectedly and it's his journey through the wrestling business," the Headlocked creator elaborated.
Kingston attracted some of the biggest names in the professional wrestling industry to work on his series. "The cool thing about Headlocked is that all of the art is done by wrestlers. Jerry 'The King' Lawler does the covers. The insides are done by Michel Mulipola, a Samoan wrestler from New Zealand. I've been lucky. I've had about 30 wrestlers who have contributed stories or art to the book," Kingston proudly said.
"All of the guys in wrestling or comic artists who like wrestling always wanted to be a part of it. I've had AJ Styles, Samoa Joe, Ric Flair, Mick Foley and Kenny Omega. All the guys in the booth today are going to be doing stories," said Kingston as he pointed to Diamond Dallas Page and Tommy Dreamer. He continued, "Gangrel. Trent Seven. Just a ton of guys contributing. RVD and The Hurricane. I've been really blessed. The wrestling business has taken really good care of me so I'm trying to give back to them."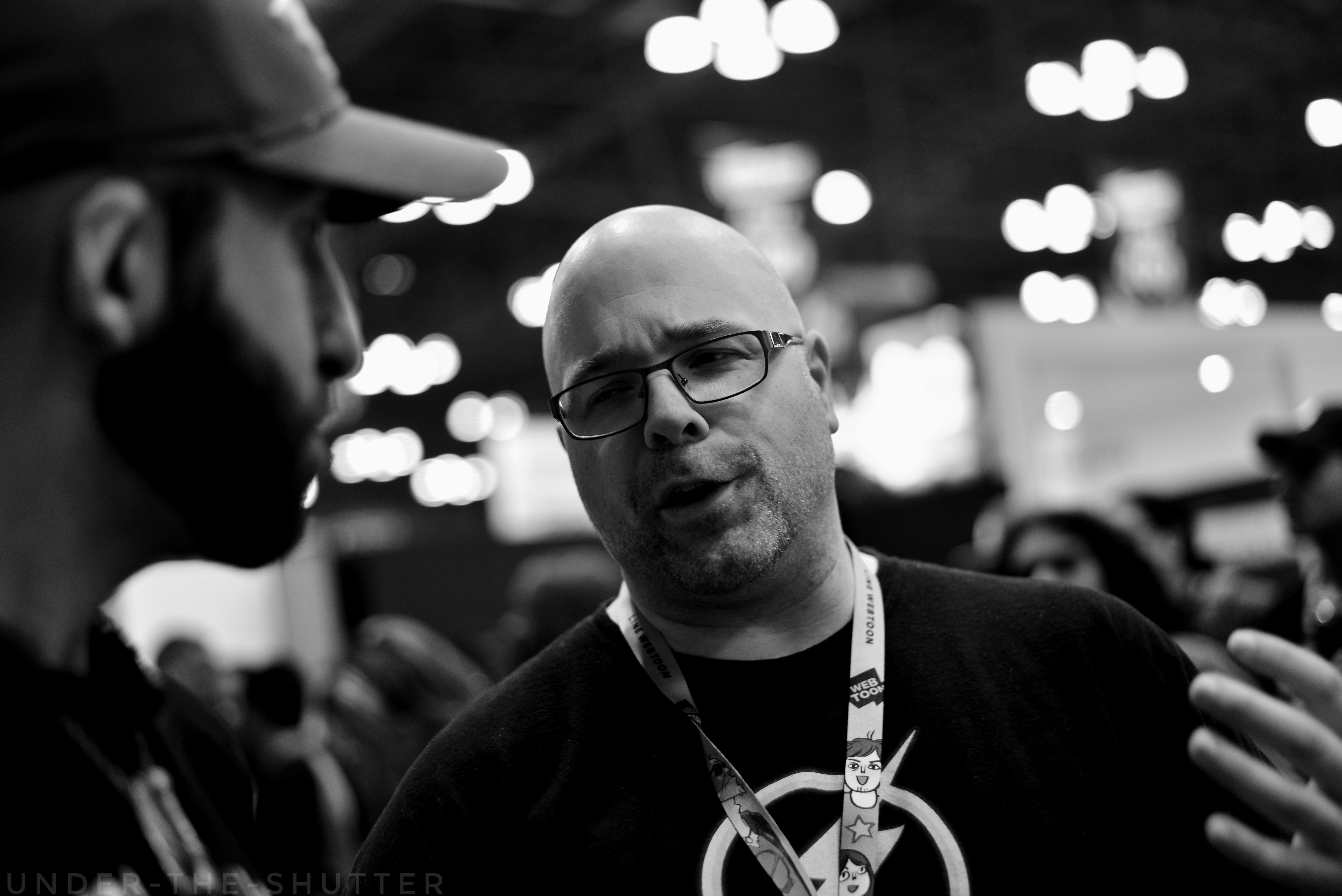 Besides giving back, Kingston is also modifying how wrestling is presented at pop culture conventions. "I felt like wrestling was never done the right way in the past at Comic Con. It was always the 'sad wrestler alley,' as Colt Cabana used to call it. I've been trying to create this great experience for wrestling fans at Comic Con now. I've partnered with wrestlers. We have art. We have shirts," Kingston told Still Real To Us. That's not all his Headlocked booth was offering this year. "We have a place where wrestling fans can feel welcome at a Comic Con and not just shuffled down an alley of guys who are just trying to get that picture money. The guys at my booth are into the scene. They actually like comics and pop culture. I think it's made for a better experience for fans."
One of the more notable occurrences to take place at Kingston's Headlocked booth in previous years involved one of the most controversial figures in the wrestling industry. "You know when CM Punk left with the belt? They did the whole angle. He showed up at the San Diego Comic Con with the belt and crashed the panel. After that, he only stopped by my booth before he left," Kingston grinned from ear to ear.
CM Punk wasn't the only former World Champion to cause a scene around Kingston. The Headlocked creator explained, "We've been able to create cool experiences. Last year, Sting randomly stopped by our booth." Not bad for a guy who started off as a fan. Kingston continued, "When I first did my thing, I just wanted to create a cool wrestling comic. Now, I've watched WrestleMania from the luxury box. I've been backstage at shows. Wrestlers welcome me in the locker room which is really neat."
Kingston wanted to make it clear that the work he puts out there is because of his passion for wrestling. He slowly nodded, "I just want to keep it going. I don't care if I ever get rich doing this. If I did this for ten years and I don't make or lose a dime, I'm happy as a clam. I just want to tell this story and do cool stuff."
Other guys who know a little something about cool stuff are The Bullet Club's Young Bucks. "The guys who like comics find me. I also go after guys who I want to work with. Some guys like The Young Bucks did a story for me because they saw me at every indy show they were at and they respected my hustle. They said, 'Yeah! Let's do it,'" Kingston told Still Real To Us.
Serious momentum continues to pick up for Kingston and his Headlocked buddies. "We are doing some things for Wrestle Crate. We are into different genres now. We are doing a Sin City noir story with Trent Seven this month. I'm doing a Bigfoot story with Gangrel. We are just hitting all of the different notes. We are having fun with it and people are responding."
The man behind Headlocked made sure to soak in his experience at the New York Comic Con one last time before departing. Kingston exclaimed, "I've had memories to last a lifetime already!"
You can learn more about Headlocked by clicking HERE and following the official Facebook and Twitter accounts.
All photographs were provided by Kevin Jackson Jr. You can find more of Kevin's work by clicking HERE and following his Instagram account.