All Elite Wrestling World Champion Chris Jericho had a lot to say at New York Comic Con last Friday. Before brawling with Cody and causing a ruckus at the highly anticipated panel filled with cosplayers galore, Jericho sat down with Still Real To Us at in an intimate roundtable discussion to talk about the major ratings win for AEW Dynamite against NXT, and the mainstream return of commentator Tony Schiavone.
In an exclusive interview, Jericho says that AEW's existence is changing professional wrestling for the better at NYCC.
"We're not at war with anybody. I don't care what you put against us. You can put on the Super Bowl. You can resurrect John and George, and put on a Beatles reunion. You can't control that," Jericho tells Still Real To Us. "All we can control is our own show, and worry about our own product. We didn't start a war. We didn't counterprogram. We just did our thing. As a result, the whole industry is completely shaken up just by us being in existence."
AEW Dynamite Beats NXT In The Ratings
Jericho felt great knowing that fans also felt the same way he did. There was an air of celebration among the AEW roster after the first episode of Dynamite aired on TNT. The ratings came in and the results were clear: professional wrestling fans were hungry for an alternative product. As previously reported by Still Real To Us, Dynamite toppled WWE's NXT in the ratings. Dynamite delivered a 0.68 rating in adults 18-49 and 1.4 million viewers over the course of two hours, compared to a 0.32 rating and 891,000 viewers for NXT. WWE responded to the press by issuing a statement which read, "this is a marathon, not a one-night sprint." The AEW World Champion thinks the ratings win goes beyond the now infamously dubbed 'Wednesday Night Wars.'
"Yeah, we won the Wednesday Wars. F*ck that, we were second in the demo for the whole night, against every show…except for the dastardly Major League Baseball wildcard game. Other than that, we beat everybody. Who cares about NXT," states Jericho. "We're talking No. 2 in the entire business. That shows value. That's going to change a lot of opinions about people who might not have known who AEW was; from advertisers to fans, to the people in the industry."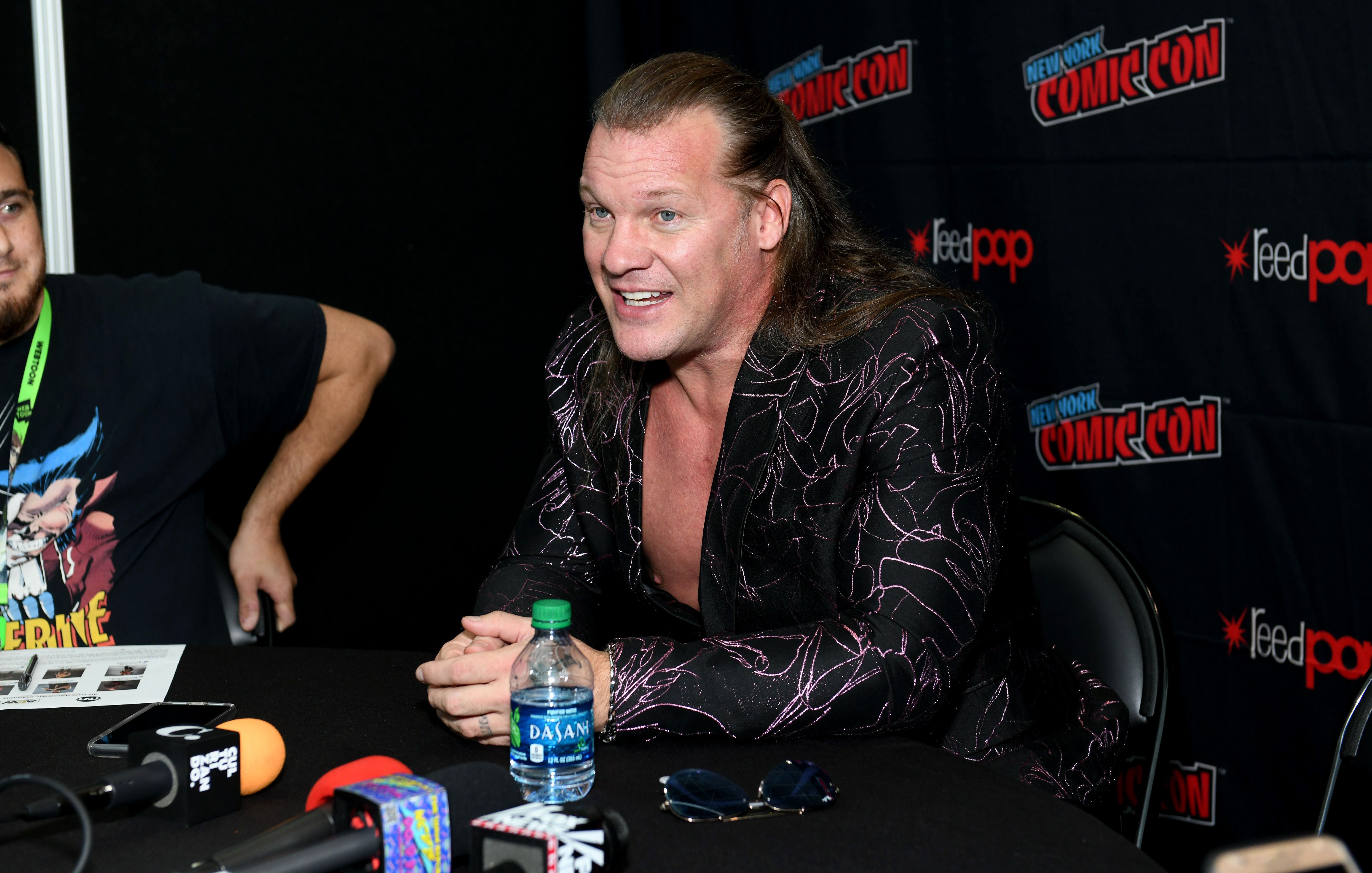 For people who might have missed the debut of Dynamite, Jericho thinks there a serious case of FoMo forming. From the surprise debut of Jake Hager, to the intense opening action between "The American Nightmare" Cody and Sammy Guevara, wrestling fans were treated to a spectacle that was unlike anything else which aired that night.
"It creates a FoMo effect. 'Did you see AEW?' 'No.' 'Listen, you have to watch this. It's great.' 'Really?' 'Go check it out. It's on every Wednesday.' That's how you build your brand," Jericho explains to Still Real To Us. "We started off on the right foot. When I saw the ratings, I took a second and went, 'Yes!' And then, 'Okay. How can we beat them next week?' We have to really come strong next week."
Tony Schiavone Returns To TNT
This wasn't the first time the current AEW World Champion competed on TNT. As a former roster member of World Championship Wrestling, Jericho had classic battles on WCW's flagship program, Monday Nitro. Fans of the Monday Night Wars remember Tony Schiavone being the leading voice of the action-packed show. When asked what it was like hearing Tony call the action alongside Jim Ross and Excalibur for the first episode of Dynamite, Jericho says it was a weird feeling.
"It might be more surreal for Cody, maybe. For me, I don't think like that. If someone said, 'Oh my God, Jericho is going home.' Going home to where, Washington DC? 'No, TNT!' When was TNT ever my home? I don't even remember that WCW was on TNT," Jericho laughs. "Having Tony involved is amazing because he's got such a great voice. You remember it. You're like, 'F*ck, we've missed this guy in a wrestling organization.' He brings a sense of legitimacy."
Jericho thinks having a recognizable voice like Schiavone helps establish AEW has a serious brand. He continued his thought.
"[Tony] is like JR, except Jim's been calling wrestling for the last while. Not regularly, but he has," Jericho tells Still Real To Us. "We haven't heard Tony call wrestling in almost 20 years, or however long its been. That was a really cool moment; not from a nostalgia standpoint, but from the sense of 'This guy is f*cking great. He needs to be doing this all of the time.'"
Chris Jericho On Changing The Business
With legendary names calling the matches to new faces who are bursting out on the scene, fans can continue to expect the unexpected when AEW returns this Wednesday night to TNT. The company already announced its main event for the evening. When fans tune into Dynamite, they will witness "Hangman" Adam Page and Dustin Rhodes taking on Chris Jericho and Sammy Guevara in what is sure to be a competitive match.
Get ready to take a seat and drink a little bit of the bubbly, because the first-ever AEW Champion is ready to prove to the world why Dynamite will continue to be the wresting show to watch every Wednesday night. Chris Jericho knows building a new company from the ground up is historic, and will have a lasting impact on the sport.
"As soon as I signed with AEW, everyone in the business got a big raise. Guys are finally starting to get paid what they deserve. That goes back to when Chris Jericho signed that AEW contact. Everything changed," states Jericho.