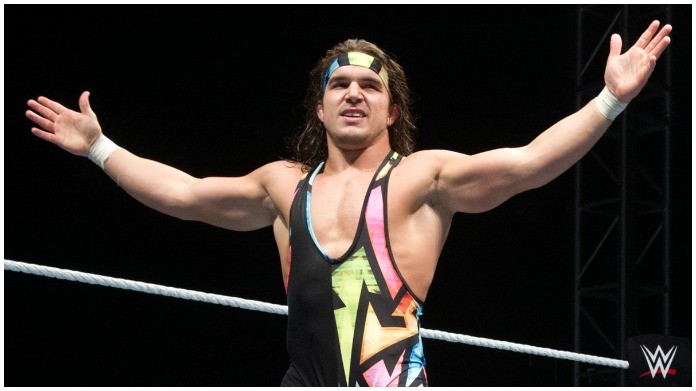 Over the past couple of weeks, the WWE Universe has been expecting Chad Gable and Jason Jordan to go their separate ways. American Alpha was officially disbanded after Kurt Angle's announcement that Jason Jordan was his long lost son during this week's edition of Raw.
Related: Backstage News On Plans For Kurt Angle And Jason Jordan
WWE officials moved Jordan to Raw, which left Chad Gable alone on SmackDown Live. He's had a few singles matches against AJ Styles and Kevin Owens, so the powers that be seem to be pushing him as a singles star. It's now being reported that'll be the case going forward.
According to a report from CageSideSeats, Chad Gable will receive a midcard push over the next couple of months on SmackDown Live. WWE officials were impressed with his matches against Owens and Styles and he's earned himself a singles push now that Jordan is on Raw.
It's unclear how WWE officials are planning to push Gable going forward, but he's expected to get some television time. Unlike Jason Jordan who will under a lot of pressure while working with Kurt Angle, Gable will be able to get over organically on SmackDown Live with the fans.