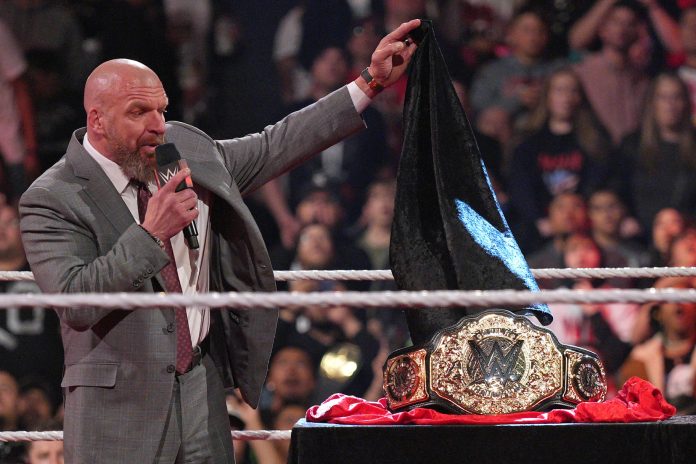 The new WWE World Heavyweight Championship belt was introduced on WWE programming a few weeks ago and Triple H declared that a tournament would be held to crown a new champion. He also revealed that competitors from both Raw and SmackDown would be competing in the tournament, but that the belt would be exclusive to Raw.
With the WWE World Heavyweight Championship being exclusive to Raw some fans have wondered why SmackDown stars would be included in the tournament. It sounds like WWE is simply looking to put on two big shows this week between Raw and SmackDown as Dave Meltzer noted on Wrestling Observer Radio that wrestling shows are competing with the NBA playoffs this week.
"If people are wondering why the Raw world title is being in a tournament on SmackDown this is the reason. They know left to a normal show right now will do a poor number so they cannot do a normal show this week and AEW knows the same thing."
On Monday Night Raw this week Seth Rollins and Finn Balor won their respective triple threat matches and Rollins picked up a win over Balor in the main event. Two more triple threat matches and a singles match will be held on SmackDown to determine who Rollins will face at Night of Champions.
Edge, Austin Theory, AJ Styles, Bobby Lashley, Rey Mysterio and Sheamus are all set to compete in the tournament on Friday. Stay tuned for updates.
H/T TJR