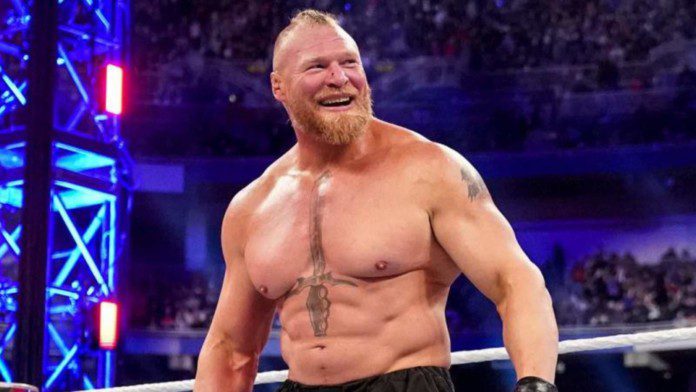 Brock Lesnar has been one of WWE's top stars for decades now and there's no denying that he's one of the most intimidating figures in combat sports. Lesnar has also achieved major success in UFC and in 2016 he returned to the octagon to defeat Mark Hunt at UFC 206.
Even though Brock Lesnar initially defeated Mark Hunt the decision was eventually overturned and ruled a no contest after it was revealed that the former Universal Champion had failed a drug test.
During a recent episode of Wrestling Observer Radio, Dave Meltzer discussed Brock Lesnar's failed drug test and he noted that WWE's drug policy does not apply to The Beast Incarnate.
"Billy Gunn, if you remember when he was working for WWE, he was a coach and he did a powerlifting meet and in the powerlifting meet he tested positive for steroids and he got fired for that. Brock Lesnar did UFC, was an active wrestler – Billy was not even an active wrestler – he tested positive, it wasn't for steroids, but he failed a drug test and the response from WWE was the drug policy doesn't apply to Brock Lesnar.
"I was amazed they told me that because I asked you know Brock just failed a drug test and in commission states in theory he should be suspended from commission states that regulate wrestling because that's the rules. One year they actually had WrestleMania and Brock was in it and it put the commission in a bind because Brock was suspended. But they had to pretend they didn't know or they had to Mickey Mouse things but it was an embarrassing thing for the commission because obviously Brock wasn't gonna be banned from doing WrestleMania but he would have been banned from doing a fight.
"[…] The rules for Brock Lesnar are different across the board and not just because he can be on any brand at any time and that's just how it is."
Brock Lesnar was defeated by Cody Rhodes at Backlash over the weekend, but he came looking for revenge on Raw. Lesnar attacked Cody Rhodes while The American Nightmare was competing in the WWE World Heavyweight Championship tournament, and it has since been confirmed that Brock vs. Cody will take place at Night of Champions.
H/T TJR