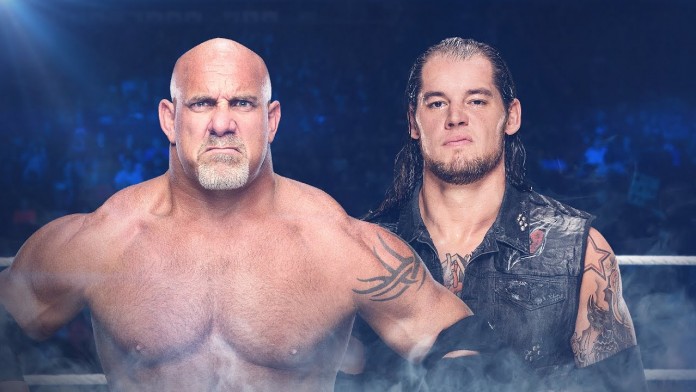 Bill Goldberg is set to make his return to the ring Sunday at WWE Fastlane and Bill will be challenging Kevin Owens for his Universal Championship. Prior to his return in the fall of 2016, fans all over the world were booking their own dream matches for Goldberg and now WWE is doing the exact same thing.
Related: Let's Break Down WWE Fastlane
WWE put together a little video looking at dream opponents for Goldberg and it includes some of WWE's top stars as well as a few up and comers. The video names John Cena, Dean Ambrose, Roman Reigns, Baron Corbin, The Undertaker, Braun Strowman and Bray Wyatt as potential opponents for the former WCW Champion.
Check it out below.
Tye Dillinger made his WWE main roster debut when he entered the 2017 Royal Rumble match, but Dillinger didn't make the jump to the main roster full time as he's currently still working in NXT.
Dillinger recently spoke to The News Herald and he was asked if he thinks there's a difference between the styles in NXT and WWE, and Tye made it clear that he just looks at all WWE brands as one big melting pot.
"No, I think that's the appealing thing that NXT has. It's that, we have talent that has come from all over the world. And they all have brought different styles. When you throw all of those styles into the same ring, that's what makes NXT what it is. It's unique. We have guys from Japan, Germany, England, all over the place. And, of course, you have the best from Canada as well. We throw all of our styles into one ring together. That's what makes the wrestling product appealing to the fans we have today."