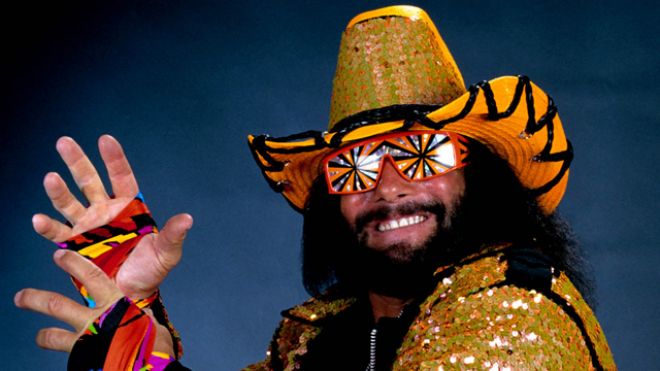 Who doesn't like a good GIF every now and then?
If you're one of those people who gets some sort of joy from these animated wonders then you've come to the right place.
Just know that these aren't your grandma's old cat GIFs and they're not for the weak at heart. Here we are hooking you up with 7 of the best GIFs in the game.
7. Jericho Getting Punched In THE FACE
Chris Jericho often says that he is the best in the world at what he does and here getting slapped in the face seems to be what he does best. During a "Chicago Street Fight" Chris Jericho was slapped in the face in you guessed it…Chicago. The match was a rematch of CM Punk and Jericho's WrestleMania 28 classic. Jericho and Punk managed to steal the show once again but on this night Jericho got a little something extra.
6. YES! YES! YES!
Daniel Bryan's rise to the top of the WWE has been one of the most exciting things about WWE in recent months. His YES! chant has become a staple of wrestling culture that has taken on a life of its own. It all started when he made the transition from Mr. Money In The Bank to World Heavyweight Champion by cashing in on the Big Show. Bryan is now a former World Heavyweight and WWE Champion and were we happy to see him win both titles? The answer is YES! YES! YES!
5. Macho At The Roxbury
Could you imagine if Macho Man Randy Savage had managed to land a cameo in "Night At The Roxbury?" He easily would have stolen the show like he did so many times in a wrestling ring. Seeing this icon of wrestling on screen doing the infamous "Night At The Roxbury" head-bob would have been awesome.
4. Van Daminator
The Van-Daminator  is one of the most infamous moves in Rob Van Dam's arsenal. Dating all the way back to the days of the original ECW the move helped build Rob a reputation worthy of him being called "The Whole F'N Show." Watching the move can be awe inspiring when it's done right or like this gift shows us it can be just as much fun to watch when he misses it too.
3. Powerbomb
Here in this GIF you will see something very rarely seen in WWE and that's Zack Ryder hitting what seems to be some pretty solid offense. Not only does Ryder manage to pull off a devastating double underhook powerbomb but he also manages to pull off being the only wrestler at the time to have one leg on his pants.
2. Who Throws A Shoe Honestly?
Who throws a shoe honestly? Well believe it or not shoe throwing is a more common occurrence than you might think. Here on this episode of Friday Night Smackdown Sheamus and Del Rio were involved in a pretty heated feud. Sadly for Ricardo his shoe became a casualty in the war between the Celtic Warrior and the Mexican Aristocrat.
1. Millions Of Dollars
The Prime Time Players might not have a whole lot of money in the bank but at least they've got a great catchphrase. Who wouldn't want millions of dollars? Perhaps the best part of this whole GIF is how well Michael Cole manages to pull this off. Michael reaches a new level of cool here until you realize that immediately after this he plugged the WWE app.