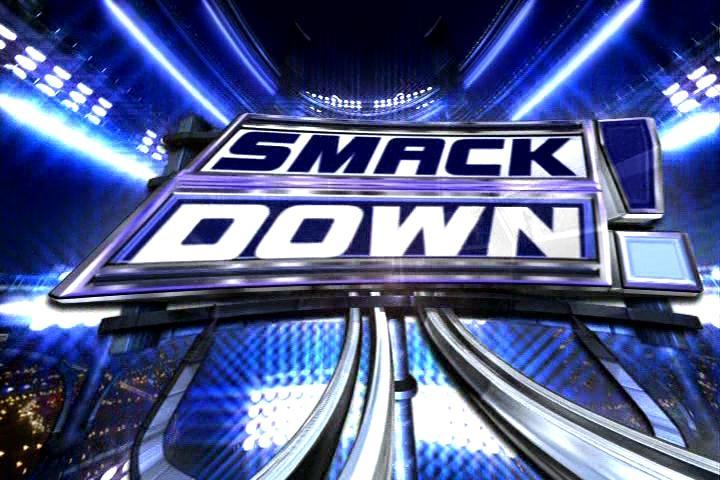 WWE Smackdown Spoilers 11/15/2013
WWE taped November 15th's WWE SmackDown episode from the Phones 4u Arena in Manchester, England. Here are full WWE SmackDown spoilers.
Dark Match
* Brad Maddox defeated El Local (Ricardo Rodriguez)
WWE SmackDown
* Graphics reveal tonight's main event will be CM Punk and Daniel Bryan vs. Curtis Axel and Ryback.
* SmackDown kicks off with The Usos vs. Erick Rowan and Luke Harper with Bray Wyatt at ringside. The Wyatt Family gets the win. After the match, Bray comes in and delivers Sister Abigail. One of the Usos took a bad bump on his head towards the end of the match.
* Backstage segment with R-Truth and The Prime Time Players rapping.
* Ryback and Curtis Axel are backstage. Ryback doesn't want to team with Axel tonight if he's still a Paul Heyman Guy. Axel says he isn't anymore and says they should take out their related frustrations on Punk and Bryan later tonight.
* Natalya vs. Tamina Snuka is up next. Natalya gets the win by submission after Tamina and AJ Lee accidentally collided on the apron.
* R-Truth, Darren Young and Titus O'Neil got their win back from Main Event and defeated 3MB.
* John Cena and Alberto Del Rio come out for their arm wrestling contest. There's a table set up in the middle of the ring. Both Superstars talk about their match at Survivor Series. Cena points out the fan dressed as Superman in the crowd and lets him show his costume after it was covered up earlier. Huge heat for Cena like at RAW on Monday. Cena ended up winning two falls in the arm wrestlingcontest. Del Rio attacked Cena after the contest and slammed him through the table.
* Backstage segment with Punk and Bryan talking about The Wyatt Family and their match at Survivor Series.
* Cameron and Naomi beat The Bella Twins when Cameron pinned Brie Bella.
* The Great Khali beat Hunico and Camacho in a quick handicap match.
* CM Punk and Daniel Bryan vs. Ryback and Curtis Axel is next. Punk and Bryan come out to a big pop. The match ends in a no contest when The Wyatt Family interferes as Bryan has the Yes Lock on Ryback. The lights come back on but Punk and Bryan are gone. Ryback has words with Axel and pushes him into the Wyatt Family. They beat Ryback and Axel down and throw them over the top rope. Punk and Bryan sneak out from under the ring and lay Rowan and Harper out. SmackDown ends with Punk and Bryan staring at Bray Wyatt from the top of the ramp.