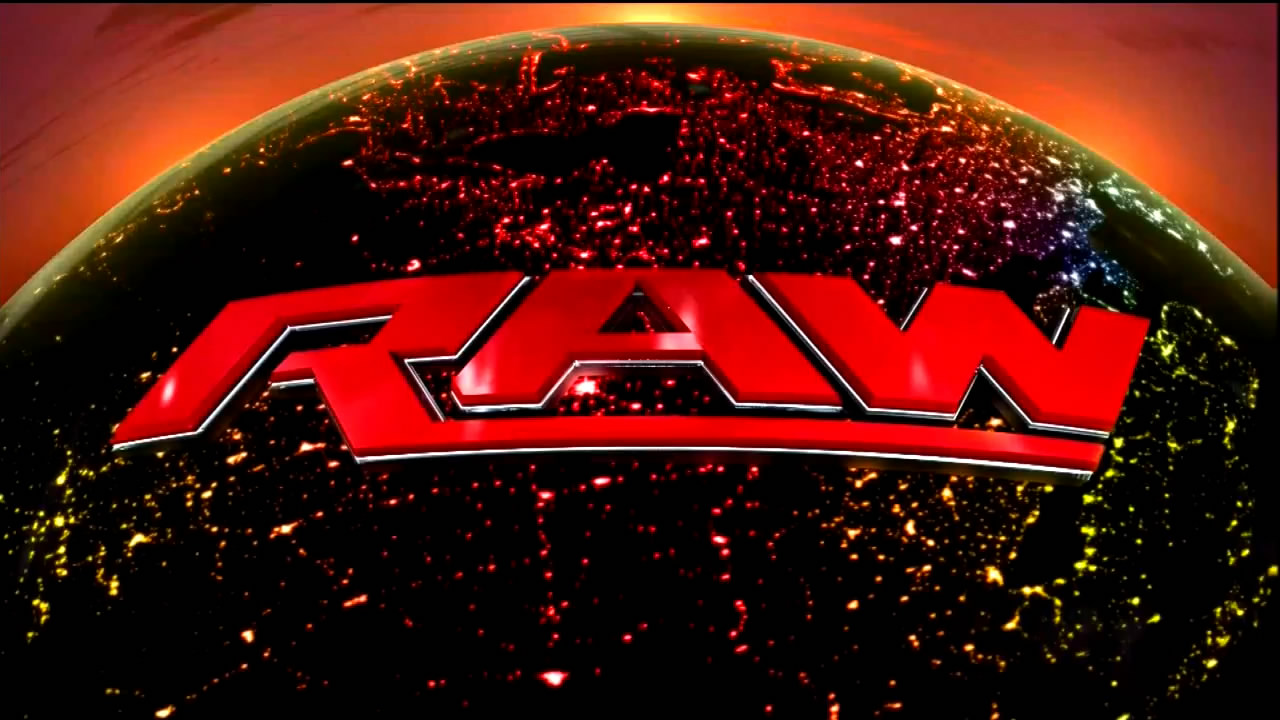 Results courtesy of: Philly.com
This edition of Raw came to us live from the Wells Fargo Arena (not Center)  in Des Moines, Iowa.
We are greeted by the WWE's COO Triple H as he introduced "the face of the  company," WWE Champion Randy Orton.
Orton took the microphone and said that as the face of the WWE his  No. 1 responsibility was to protect the company's image. He said that anyone who  threatens that image has to be dealt with.
Triple H took  back the microphone and told the crowd that they deserve the best. Triple said  his one of his responsibilities is to ensure the health and well-being of the  performers, including Bryan.
Triple said that the crowd isn't helping Bryan because he keeps getting  himself into harm's way.
He then said that Bryan confuses popularity with what's best for business. He  brought up Doink the Clown as an example of why popularity isn't always good for  business.
He tried to bury Bryan even further by saying that they could bring back the  Cruiserweight title or even the European title for him to carry.
Bryan had heard enough and made his way to the top of the ramp. He started  his promo by saying that the only clowns he sees are the ones standing in the  ring, referring to  Orton and Triple H.
Bryan wondered if Triple H gave up his manhood when he cut his hair, put on a  suit and became a corporate sell-out.
He also asked the audience whether Orton was more masculine than Stephanie  McMahon, to which the crowd said, "No!"
Bryan then said that his whole life he was told no and that all of those things made him  the man he is today. He went to say that Orton would never understand any of  that because he was handed everything.
Bryan then said that both men know that he could beat Orton for the WWE title  or else they wouldn't put him in handicap and gauntlet matches.
Triple H cut him  off and said that Bryan's anger should not be directed at him and Orton, it  should be directed at Big Show. Triple H actually took the time to mention that Big Show  doesn't help Bryan despite his "iron-clad" contract.
Triple H then  announced that Bryan would get the chance to take his frustrations out on Big  Show, as they would face each other in the main event.
After the break, Triple and Orton was walking backstage when they ran into  Cody Rhodes.
Rhodes asked Orton why he was afraid to take on Bryan. He went on to say that  Orton against Bryan was really what's best for business.
Triple H said  that the last time he checked he was deciding what was best for business, but  understands that Rhodes has a lot of on his mind because he's planning a wedding  that neither he nor Orton was invited to.
Triple then said he got Rhodes a gift, however, and that was a match against Orton. Rhodes  seemed happy about the match at first, until Triple H said that if he loses to  Orton, he won't be around very long.
Match 1 – Fandango  vs. The Miz
The Miz got the early advantage on Fandango and even danced with Summer Rae,  Fandango's dance partner.
The Miz stayed in control as the broadcast went into a commercial break. When  the telecast came back from break Fandango finally mounted some offense.
Apparently, during the break Fandango legitimately broke his nose thanks to a  boot to the face from The Miz.
Michael Cole said the doctors worked on Fandango for most of the commercial break  to stop the bleeding.
As for the rest match, Fandango and The Miz traded big moves with Fandango  being mostly in control.
Fandango hit a springboard leg drop to The Miz and attempted to drag The Miz  from the corner to the middle of the ring.
The Miz countered, however, and locked in the Figure Four to which Fandango  quickly tapped out.
Winner: The Miz
After the commercial break, Booker T met with Bryan in his locker room and  told him that fighting with Triple H and Orton is a fight that he cannot  win.
Booker T told him that he doesn't have to go back to wrestling in high school  gyms for $50 a night. He went on to say that he has a great career with the WWE  and he should maybe give up his title match.
Bryan then hit Booker T with his own catchphrase and said, "Tell me you  didn't just say!"
Bryan said it's not about the money. It's about his life. Booker T replied and said that  Bryan is dealing with people that cannot only hurt him, but they can end his  career. Bryan did not seem to take heed to Booker's advice.
WWE then showed a replay of CM Punk taking a vicious beating at the hands of  Paul Heyman, Curtis Axel and a kendo stick last week.
Match 2 – Dolph  Ziggler vs. Ryback
Ziggler went to the ring without knowing who his opponent was. While he was  standing in the ring, Ambrose attacked him from behind and left Ziggler in a bad  way.
Still not knowing Ziggler's opponent, Ryback's music hits and out comes the  big bully (sporting some new gear I might add) to scrape up Ziggler.
Ziggler waved off the official, but walked right into a belly-to=belly suplex  from Ryback.
Ryback then began to dissect the weakened Ziggler. After getting beat down  for a couple of minutes, Ziggler began to mount some offense on Ryback.
Ryback quickly stopped the rally with the meat hook clothesline. He then  picked up Ziggler and hit him with the shell shock for the victory.
Winner: Ryback
Backstage, Raw general manager Brad Maddox interrupted a conversation between  Triple H and Stephanie McMahon to tell them that Big Show was refusing to go  against Bryan later in the night. Stephanie McMahon walked away and said that  she would handle the situation.
After the break, Stephanie McMahon went to the ring and grabbed a  microphone.
She then said that while growing up in the business, she always had someone  who helped her out.
That person was Big Show and she brought him to the ring. Cole then mentioned  on commentary that Triple H could rescind Big Show's ironclad contract.
Stephanie McMahon told Big Show that she was out there to tell him of the  consequences of him not going against Bryan later in the night.
She then hit Big Show with the fact the he his broke. She mentioned  that he's made a series of bad investments and that his strip mall (I never knew  he owned one) went belly-up.
Stephanie McMahon then told him that he needs the money and asked if it was  worth it to lose everything he has.
She then told him that giants don't live as long as other people, which  brought Big Show to tears. I don't know about anyone else, but seeing Big Show  crying is pretty funny.
Stephanie McMahon then left Big Show in the ring to cry some more in front of  the audience.
At the end of the commercial break, WWE aired a promo about Edge making his return to Raw next week. WWE  then showed a clip of Big Show destroying things backstage.
Match 3 – 3MB (Heath  Slater & Jinder Mahal) vs. The Primetime Players
Slater and Titus O'Neil started the match off with O'Neil gaining the initial upper hand.
The participants eventually tagged out in favor of their partners. Darren  Young started off by getting the best of Mahal, but Mahal knocked Young off the  top rope and tagged in his partner Slater.
After taking a beating from 3MB, Young finally got to his partner O'Neil to  make the tag. O'Neil began to clean house and eventually pinned Mahal for the  win.
Winners: The Primetime Players
After WWE paid some bills, Maddox has his phone conversation (with presumably  no one) interrupted by Heyman, who was not happy.
Heyman was not happy that Maddox left it up to the fans whether CM Punk would  get his hands on him last week.
He was also upset that Maddox booked him in a cage match alongside Axel  against Punk at Night of Champions. Triple H then walked in and told Heyman that  he approved the match against Punk.
Triple H said that he booked the match so that Punk could give Heyman the  beating he so richly deserves.
We then get a taped  promo from Bray Wyatt talking about what he has done with Kane, who he  abducted after their match at Summerslam.
Match 4 – Cody Rhodes  vs. Randy Orton
Orton started the match with a series of punches to Rhodes. Rhodes fought his  way back with punches and kicks of his own.
Orton quickly recovered, however, and took control of the match. The champion  threw Rhodes out of the ring where Rhodes threw him into the steps.
Rhodes rolled Orton back into the ring and went for pin, but came away with a  two-count.
Rhodes stayed on the offensive as he gained control of Orton. Fighting to  save his career, Rhodes went for a number of pin attempts, but Orton kept  kicking out at the count of two.
Orton eventually took the momentum back and began to wear on Rhodes as we  went into commercial break.
We picked up the match with Rhodes back in control as he was taking swings at  Orton. Orton and Rhodes then ensued in some brawling outside of the ring.
Once back in the ring, the champion gained a firm grip on the match. Rhodes  eventually fought back with help of some big moves.
Rhodes went for a pin, but Orton kicked out just before the count of three.  Rhodes even hit the disaster kick and went for another pin, but Orton kicked out  once again.
Rhodes then went to the top rope and tried to hit a moonsault, but Orton  stepped out of the way.
Orton then hit his patented DDT through the ropes to set up the RKO. Orton  went for the RKO, but Rhodes countered and hit Orton with the cross Rhodes.
Rhodes went for a pin, but Orton kicked out once again.
Rhodes then went for another disaster kick, but Orton ducked under it. When  Rhodes hit the ground, he sold a knee injury.
Orton quickly capitalized and hit the RKO to pick up the win. Rhodes' career,  in storyline at least, is seemingly over in WWE.
Either way, that was a great television match.
Winner: Randy Orton
After the match, Orton walked to the top of the ramp and was joined by Triple  H, leaving Rhodes in the ring by himself to stew.
Triple H jumped on the microphone and told Rhodes has a lot of respect for  him. But at the end of the day, he needs winners and that he can't let his  personal judgment cloud his business sense. Triple H then fired Rhodes.
If this is setting up for a big return from Rhodes to get revenge on Orton,  Rhodes could be over like a million bucks. Until then, he'll go away and enjoy  his honeymoon, I guess.
After the break, CM Punk made his way to the ring with a kendo stick in hand.  CM Punk began his promo by promising that there will be no more antics. He's  simply ready to fight. And the person he wants to fight is Heyman.
But he knows that Heyman and Axel aren't going to want to do that. Punk went  to say that he's in such a crazy place that he wouldn't even want to fight  him.
Punk then guaranteed that he will get his hands on Heyman at Night of  Champions. He told the fans that if they order the pay-per-view they might not  like what they see him do to Heyman.
After the break, Big Show met Bryan in the locker room. Bryan said he has no  remorse for Big Show and that he will beat him just like he did for his first  World Championship.
Match 5 – Natalya vs.  Naomi vs. Brie Bella – winner becomes No. 1 contender for Divas  Championship
The match goes back  and forth until Naomi seems to be in position to pick up the win. That was until  A.J. Lee broke up the entire match up because she believed none of them deserved  a shot at her championship.
Winner: No one
The Total Divas proceeded to jump Lee and left her lying in the ring.
Match 6 – Damien  Sandow vs. Rob Van Dam
It's still very weird to see Ricardo Rodriguez with Van Dam. It just doesn't  make any sense.
As for the match,  Van Dam and Sandow were having a typical match when World Heavyweight Champion  Alberto Del Rio went to the top of the ramp to distract his No. 1 contender Van  Dam.
Sandow takes advantage of the distraction and knocked Van Dam out of the ring  as telecast went into commercial break.
We picked up the match with Sandow in control of Van Dam. Van Dam eventually  fought his way back into the match with his patented kicks and even hit rolling  thunder.
Van Dam eventually took to the top rope and hit the five-star frog splash to  pick up the win.
During the break, the Total Divas stormed into Stephanie McMahon's office and  demanded a resolution to their No. contenders match. She gave them one in the  form of a fatal four-way against Lee at Night of Champions.
We then cut to Rhodes as he was departing the arena after being fired. He was very upset and  said that the McMahon family has long hated the Rhodes family and this is just  the latest example of it.
Match 7 – Daniel  Bryan vs. Big Show
For the third week in a row, Triple H marched the entire locker room on to  the stage to watch the main event.
Big Show started the match trying to talk some sense into Bryan as he did not  want to fight him.
Bryan would hear none of that, went right at Big Show and even got him off  his feet. Big Show finally stopped putting up with Bryan and began to beat on  him.
Big Show kept telling Bryan that he did not want to hurt him, but Bryan just  kept coming. Bryan eventually took Big Show off his feet again and hit him with  his patented kicks.
Bryan then hit a DDT on to Big Show while he was on his knees. Bryan went for  a cover, but Big Show kicked out.
Out of nowhere, Big Show hit a spear and set up for the knockout punch. He  thought twice about it and attempted to leave the ring.
Triple H's music then hits as he came to the ring along with The Shield.  Triple H told Big Show to get back in the ring and finish the match, but Big Show walked out.
The Shield then  converged on Bryan and began to beat on him.
Winner: Daniel Bryan via disqualification (but that's not what's most  important)
Big Show got back into the ring and attempted to save Bryan, but Triple H  stepped in front of him again and told him to think about his family. Big  Show didn't move another muscle as The Shield hit Bryan with a triple power  bomb. Triple H then told Big Show to hit Bryan with the knockout punch.
Big Show refused and left the ring again. Stephanie McMahon then came out and  told Big Show to go back into the ring and finish the job. Big Show  initially went after Triple H, but Stephanie McMahon stepped in front of him and  told him not to do anything to her husband.
Big Show eventually hit Bryan with the punch and began crying again. Orton  then came out and walked to the ring. He stood over top of Bryan and raised the  WWE title in the air as the show ended.
Winner: Daniel Bryan via disqualification (but that's not what's most  important)