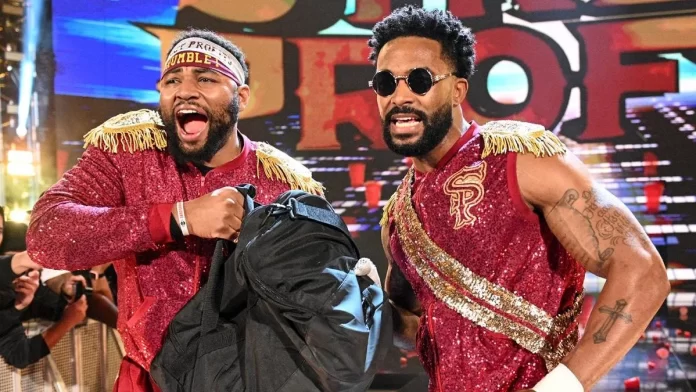 The Street Profits have been on the WWE main roster for a few years now and they've been working as babyfaces for the majority of their run with the company. However, in recent months it's been rumored that WWE could be building to a major heel turn for the former Raw Tag Team Champions.
It looks like there's at least one Hall of Famer who would be interested in being a part of a potential heel run for The Street Profits as Road Dogg noted on his Oh You Didn't Know? podcast that he would be down to manage the duo.
"The Street Profits. I want us to be heels. It'll be cool, bad heels, for a moment, and then, it'll be big babyface run [laughs]."
In addition to The Street Profits possibly turning heel it's also rumored that Bianca Belair could be turning as well. Belair has been the top babyface in the women's division for some time now, but the fans have been turning on her over the last few months, and she recently dropped the Raw Women's Championship to Asuka at Night of Champions.
One way or another it will be interesting to see how things play out for Bianca Belair and The Street Profits in the months to come.
H/T Sportskeeda