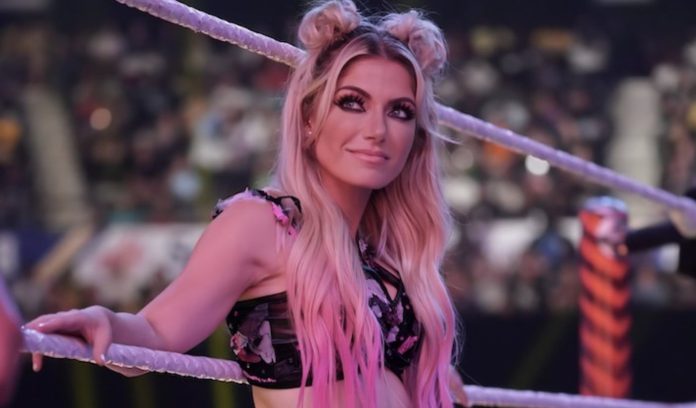 Alexa Bliss has been off TV since January and it doesn't sound like fans should expect to see her return anytime soon as she announced last week that she's pregnant. The former Raw Women's Champion has been sharing pregnancy updates in her Instagram stories, and she recently said goodbye to her abs when she posted the following photo of her baby bump:
Baby Bump!!! pic.twitter.com/c3mZtxWDkE

— A.J. (I am not Alexa Bliss) (@FanIntyre) June 2, 2023
Alexa's baby is due in December which means that she will be out of action for the rest of the year. During a recent interview Bliss noted that she will likely start training for her return a month after the baby is born, and she also confirmed that WWE has extended her contract.
"WWE gave me time off for (Masked Singer) to kind of fully dive into that experience with rehearsals, vocal lessons, and all that stuff. Storyline-wise, I was not on TV anyway, so it really kind of worked out perfectly. (WWE) extended my contract, and so it's just basically come back when I'm ready. Probably a month after the baby, I'll start probably getting back into the gym, and getting ready to see what my in-ring return looks like."
Stay tuned for more updates on the return of Alexa Bliss as they become available.