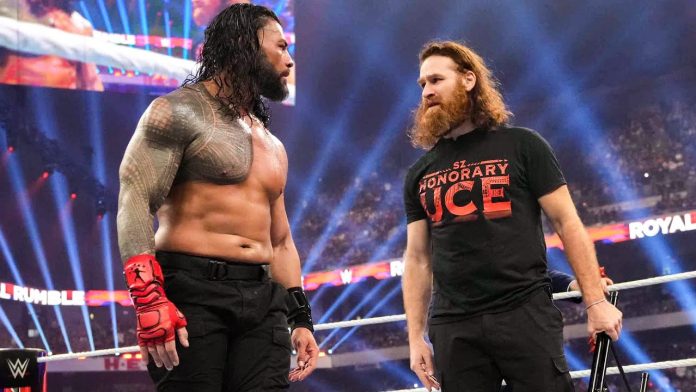 The Bloodline storyline has been one of the most talked about WWE storylines in years and there's no denying that Sami Zayn played a huge role in making the storyline so successful. Sami became an integral part of The Bloodline, but things moved a little slower than he would have wanted them to when he first started working with the group.
During a recent appearance on the After The Bell podcast Sami was asked if there were people who doubted his involvement with the storyline and he confirmed that there were. He also confirmed that he got impatient at one point and was ready to abandon ship.
"Yeah, there were, and I can't mention names [laughs]. There were doubts as to whether it should even happen. Even in its early infancy stage of it all. Then, for me, going back to a question about impatience. There was a point when I was actually very impatient with the storyline and I was almost ready to abandon ship and say, 'Okay, we need to start moving on in a different direction if this isn't going to go where it needs to go.'
"For me, it all hinged on me and Roman getting together finally and the swerve being, 'Roman likes this guy.' You expect him to not like him, but he meets him, and he likes him. That was the money of the whole thing. He buys in. Roman drives the whole story, and it works very well, even if he's not there, but because he's the main antagonist, his decision at the next point in the story is going to drive and propel the story in whatever direction it's going. You needed him involved."
Sami's affiliation with The Bloodline came to an end at the Royal Rumble when he struck Roman Reigns with a steel chair. Zayn then went on to challenge The Tribal Chief for the Undisputed WWE Universal Championship at Elimination Chamber, and even though he walked away empty handed after he was defeated by Roman he did eventually win championship gold when Sami Zayn & Kevin Owens defeated The Usos in the WrestleMania 39 main event.
H/T Fightful