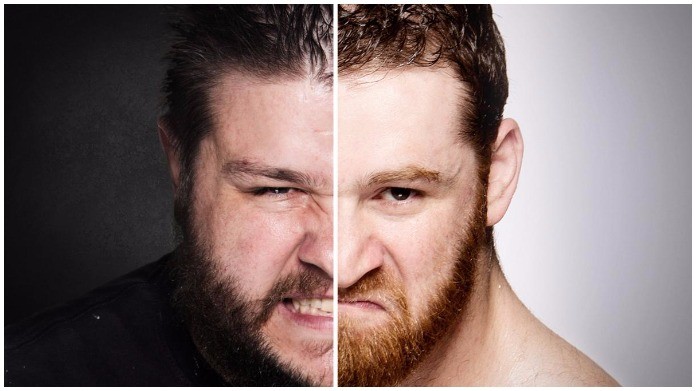 At the Royal Rumble, Kevin Owens successfully retained the WWE Universal Championship after Braun Strowman interfered in his match with Roman Reigns. The expectation is he will be feuding with Chris Jericho at Wrestlemania 33, but something else could be in the works.
Related: WWE Royal Rumble: Kevin Owens Retains The Universal Title
It's become a classic line that two rivals were "destined to do it forever," but that will always be the case between Kevin Owens and Sami Zayn. Their rivalry has crossed over a decade and been featured on some of the biggest stages in wrestling. Next may be Wrestlemania.
According to a report from Wrestling Observer Radio, WWE is planning for Owens vs. Zayn to be featured on some house shows over the next couple of months, which could be a way for both men to be featured on those shows. However, it could be a way to reignite their feud.
WWE could find a way to do a triple threat match if they don't want to force a break between Jericho and Owens. In fact, the dynamic with Y2J could go many different ways, but keep an eye out for Sami Zayn because his plans for Wrestlemania 33 haven't been rumored yet.