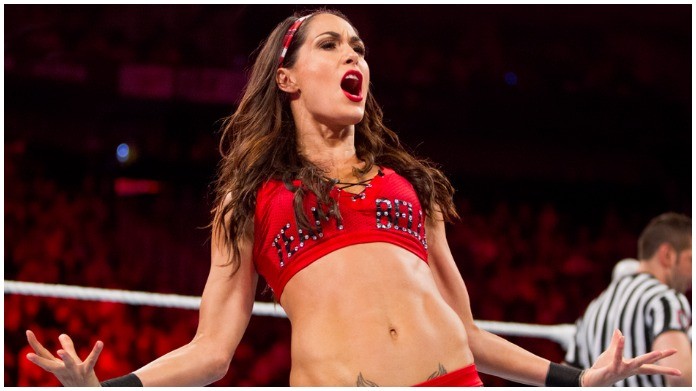 We have a soft spot in our hearts for certain people in pro wrestling and Brie Bella is one of them. She took the WWE Universe to Brie Mode every time she stepped in the ring during her long run with the Bella Twins. But she recently wrapped up her in-ring career and decided to be a wife and mother, or so we thought.
Brie Bella never really left the limelight even when she retired from WWE. The truth is she will probably never go away and live a "normal life" because as a Bella and star of two reality television shows that makes it kind of difficult. Brie keeps popping up on the YouTube channel she has with sister Nikki as well so whenever you want a little bit of Bella Twins in your life they're only a click away.
Brie Bella recently joined a plethora of other WWE female Superstars at the San Diego Comic Con for a panel. The turn out was quite impressive as the Bella Twins were joined by Sasha Banks, Bayley, Charlotte Flair, and Becky Lynch it was also hosted by Renee Young so it was a great panel, to say the least. During the event, Brie was asked about giving birth to baby Birdie Joe Danielson and the painful ordeal of twenty-one hours of labor and the fact Birde's head was fourteen inches in diameter.
But the really interesting part came when Brie revealed she is training for an in-ring return. She has a very good coach too in the form of her husband and baby daddy Daniel Bryan. When Brie revealed she would be looking for an in-ring return in 2018 the audience in attendance lost their minds.
It would be cool to have Brie Bella back in the WWE as a competitor but only if they can do it right. At this point, she's more than just a Superstar. Brie Bella is one-half of an institution known as The Bella Twins.
Whether or not she can find room for herself among the already crowded roster of amazing female talent is yet to be seen. But it could be very possible we'll be seeing Brie Mode initiated once again in WWE.