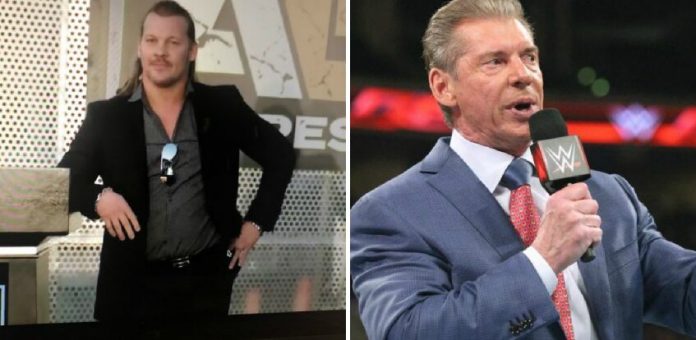 On Tuesday Chris Jericho officially announced that he is all in with All Elite Wrestling, and it's been reported that the former WWE Superstar signed a three year deal with the company.
There was once a time when Jericho said he wouldn't work with other wrestling companies in the United States, but obviously the situation has changed.
Chris Jericho's relationship with Vince McMahon has come a long way over the years, and while talking about AEW on Busted Open Radio he revealed that he told Vince about his deal with the company.
"A lot of that stuff is private but I did have a very amicable conversation with him. He knew what I was doing, it wasn't a surprise. I didn't just show up in Jacksonville and that was it. The bottom line is the Khan family isn't messing around. They want to make a go at this and you know they have a lot of money and they have a lot of capital."
Jericho also recently confirmed that AEW has more than one strong TV deal on the table.
It's safe to say that 2019 is going to be an interesting year for the world of professional wrestling.
EXCLUSIVE: @IAmJericho on why his insistence on continuing to reinvent himself lead him to sign with @AEWrestling: "I think I was the piece of the puzzle that they desperately needed at this point in time."#AEW pic.twitter.com/Wni7htEwWM

— SiriusXM Busted Open (@BustedOpenRadio) January 10, 2019