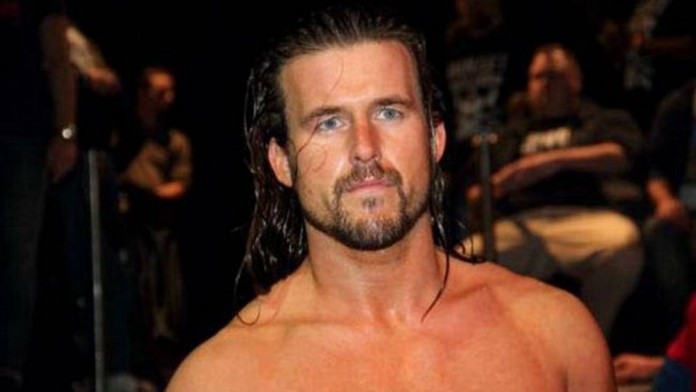 There are few people cruising the world's pro wrestling scene who fans want to see in WWE more than Adam Cole. It seems like he would be the perfect fit for NXT or the main roster. But the former Bullet Club member and three-time ROH World Champion still hasn't signed a deal.
Dave Meltzer recently noted on Wrestling Observer Live that it's probably only a matter of time before Adam Cole signs a contract with WWE and joins his other fellow ROH alum. With the addition of Bobby Fish, Kyle O'Reilly, and Donovan Dijak it only makes sense WWE wants Cole next. Meltzer said they do, so that's where Adam Cole is probably going to wind up eventually.
One of the unanswered questions in this situation is whether or not Cole will be going to NXT or jumping right to Raw or SmackDown Live. He would be a value to any brand WWE put him in, that's for sure.
But in a very amusing side note, another question yet to be addressed is whether or not Adam Cole would be able to keep his name when signing with WWE. Kevin Owens, Finn Balor, Kassius Ohno, Hideo Itami, and Asuka had to change their names. However people like AJ Styles, Samoa Joe, Kyle O'Reilly, Bobby Fish, and Shinsuke Nakamura did not. It might come down to name recognition which is weird because Kevin Steen, Prince Devitt, Kenta, Kana, and certainly Chris Hero were all names with valuable real estate. But for whatever reason some people have to change their names when coming to WWE and other don't.
Of course Adam Cole has a strike against him because there's already a Cole in WWE and he announces Monday Night Raw. Unless they are able to pull another illegitimate son story out of their box of gimmicks WWE might deem it necessary to make Adam change at least his last name. Let's hope they don't though because this trend of letting people keep their indie names is one WWE needs to continue.
You can see as proof in the clip below Adam Cole can definitely hang with the toughest of them. Just watch how he takes that sick top rope brain buster from Kevin Steen (Owens) and tell me you wouldn't want to see him work in WWE.
Kevin Owens Destroys Adam Cole With A Top Rope BRAINBUSTAAA! #pwg #wwe #supportindywrestling pic.twitter.com/196BJg53MO

— Brian The Guppie (@briantheguppie) July 21, 2017