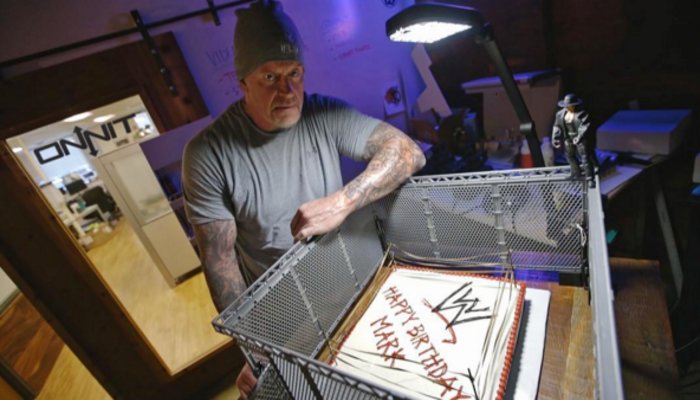 Today is The Undertaker's birthday. The man, the myth, the legend turns 51 today and he was given the most epic of cakes to celebrate. He received a Hell in a Cell themed cake with an awesome WWE ring in the middle.
Obviously there's no roof so it looks more like a regular steel cage as opposed to a traditional Hell in a Cell, but you get the point. The legendary Undertaker himself can be seen brooding over the delicious looking treat below.
The cake was given to him by Onnit and the timing couldn't be any more appropriate. He's heading into a Hell in a Cell match at WrestleMania 32 and Vince McMahon declared on Monday that if Taker loses, he will never compete at WrestleMania again.
There's a lot on the line at WrestleMania but The Undertaker looks like he's ready.
Who are you hoping to see win the Hell in a Cell match, The Undertaker or Shane McMahon? Sound off in the comments below.