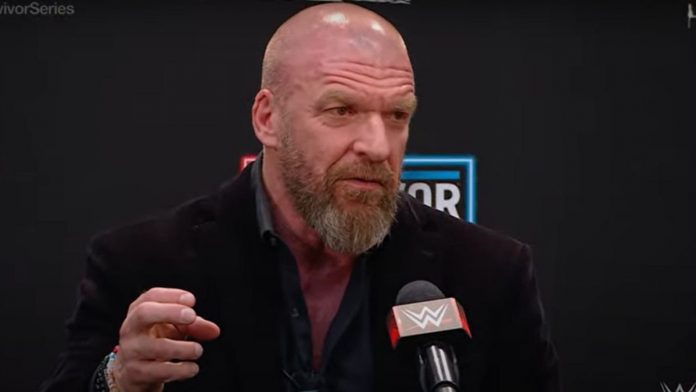 The last few years have been a rollercoaster ride for Austin Theory as he was pushed as Vince McMahon's chosen one for some time and given the Money in the Bank contract. However, fans feared the worst for Theory when he cashed in his title shot and failed to win a championship.
Since then Austin Theory has gone through a slight character change, but he's found success as he's the current WWE United States Champion. Triple H recently spoke to ESPN about Austin Theory's potential and he made it clear that he thinks Theory could become one of the biggest stars in wrestling.
"It's a nuanced feeling… once you see this guy's a great athlete, I'm looking for their personality, their charisma. Austin Theory has it, and then some. Do I think he has all the potential to be one of the biggest stars in the business? Absolutely. What determines that? A lot of that is up to him now. You give him little bits of things here and there and he's improving his game and he's smart. He listens to the crowd, he listens to the people. He sees all the stuff that's going on, and he adapts his game on a regular basis."
Austin Theory will be competing in the 30 man Royal Rumble match this Saturday. Stay tuned for more updates as they become available.