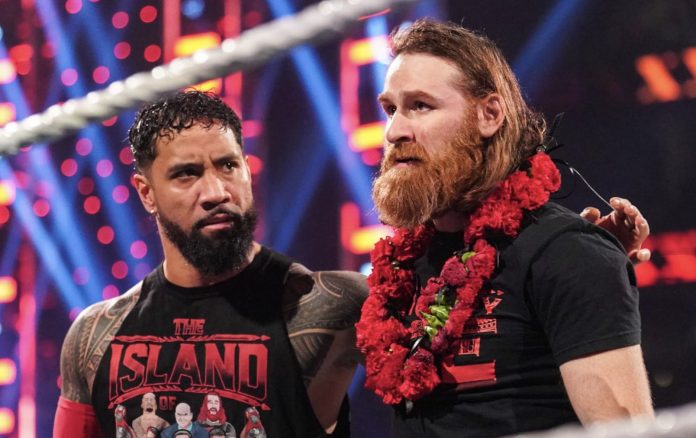 Fans saw a number of names from the past return to WWE on Monday night for the special Raw 30th anniversary show. Teddy Long happened to be one of the Hall of Famers in the house as Long helped to set up a six man tag team match which saw Seth Rollins & The Street Profits take on Imperium.
Sami Zayn also had a big role on Monday night as he was put in the spotlight during Tribal Court. Zayn's popularity has been on the rise ever since he started working with The Bloodline, and Teddy Long explained during an appearance on Sportskeeda's WrestleBinge that he had some kind words for Zayn when they crossed paths.
"I pulled Sami to the side last night and I told him, I said, 'Brother, you got it.' I said, 'You got it. I ain't blowing smoke up your ass. I don't do this. If I pull you off and tell you something, I'm telling you 'cause I see it. I don't see that character in you. I see Sami Zayn. You're just real. That makes it all a lot better when you're real.' I told him those words last night. Sami Zayn's gonna be the next big superstar, man, if they do the right thing, if they push him right."
Long also indicated that he doesn't think the time is right for Sami to go after the title when he added, "It's too quick. You can't do that. With Sami working his way all the way to Roman Reigns, you've got to build that. So, when that happens, that has to mean something."
H/T Wrestling Inc.