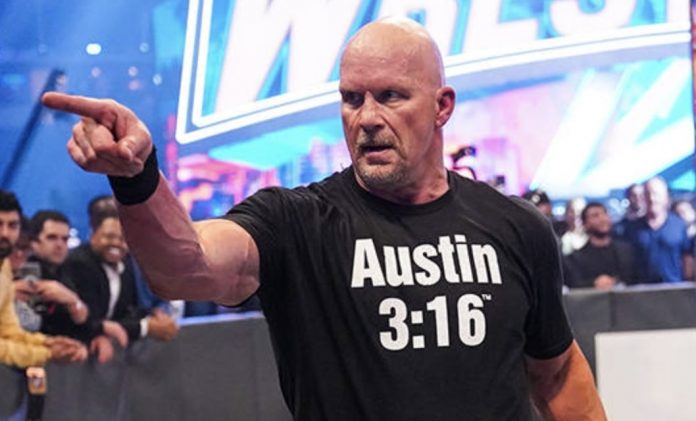 Last year it was rumored that WWE was trying to get Steve Austin back in the ring, and the rumors turned out to be true when Austin came out of retirement and defeated Kevin Owens in the main event of night 1 at WrestleMania 38.
Fightful Select reports that Vince McMahon was very particular when it came to making sure that Steve Austin was ready for the WrestleMania main event. Vince McMahon and Drew Gulak flew to Steve Austin's ranch in Texas to help him prepare for the match.
Gulak was running drills with Steve Austin and Austin ended up calling out spots. Austin was said to have been almost in full character, and he effectively had a long match with Drew Gulak at the ranch.
Vince McMahon also worked with Drew Gulak ahead of his return match against Pat McAfee. One WWE higher up noted that the funniest thing about the situation was that Vince flew all the way out there to make sure Austin was ready, and he, "knew he was planning to wrestle himself, knew he sucked, still did it and ended up having one of the worst matches and Stunner sells of all-time after."