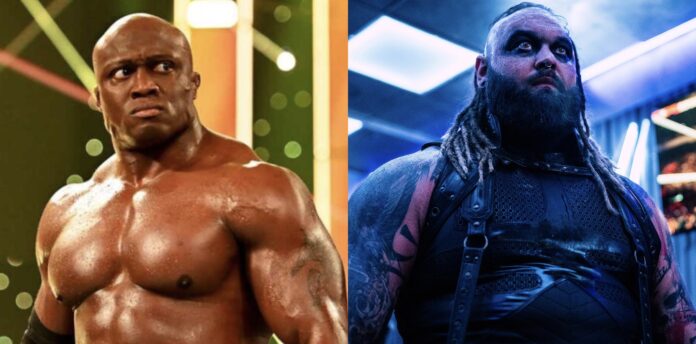 Following the Elimination Chamber premium live event last month Bray Wyatt set his sights on Bobby Lashley and it seemed that the two former champions were setting up a match for WrestleMania. However, Wyatt has been sidelined due to an illness and WWE has not been promoting a Lashley vs. Wyatt match for the Showcase of the Immortals.
During a recent interview with Denise Salcedo, Bobby Lashley was asked about his status for WrestleMania and he indicated that plans for him are still being figured out.
"Right now, we're trying to figure out what I'm going to do, being the All Mighty former WWE Champion and everything like that, still in search of finding that big matchup.
"That's what everybody wants to do when they go to WrestleMania, they want to have a big iconic matchup in front of hundreds of thousands of fans and do what we love.
"Right now, I'm kind of half and half, getting ready for it and preparing for that day. I have a big match on Friday night, hopefully, that trickles over and causes something big for Saturday or Sunday."
When Bobby Lashley was asked directly if he thinks a match with Bray Wyatt is going to happen at WrestleMania he said, "I have no idea."
Stay tuned for more updates on Bobby Lashley's status for WrestleMania as they become available.
H/T WrestleTalk.com