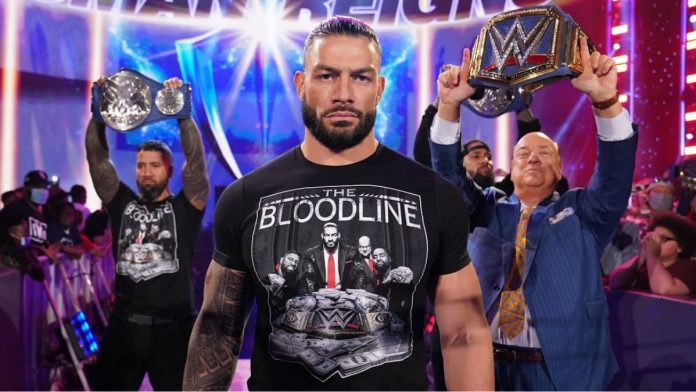 The Bloodline have become arguably the most dominant group in all of WWE over the last few years, and it seems that no one can stop their momentum. Recently Cody Rhodes, Kevin Owens and Sami Zayn have found strength in numbers in their fight against The Bloodline and it seems that another top WWE star has the same idea.
Bobby Lashley recently spoke to Denise Salcedo about opponents he would like to face in WWE, and he noted that he would like to see The Hurt Business reunite to take on The Bloodline.
"Roman's on the top of the business. He's been doing everything, and now he has back-up, which makes him even more dangerous. I'd like to be able to do a program with him at some time. I think The Hurt Business and The Bloodline would be a good little feud to have, and hopefully we can get The Hurt Business back together. If we do that, put it against The Bloodline and let's see who's better."
In recent months WWE has teased a potential reunion for The Hurt Business, but so far nothing has really come of it. Do you want to see The Hurt Business reunite? Sound off in the comments below.
H/T Sportskeeda