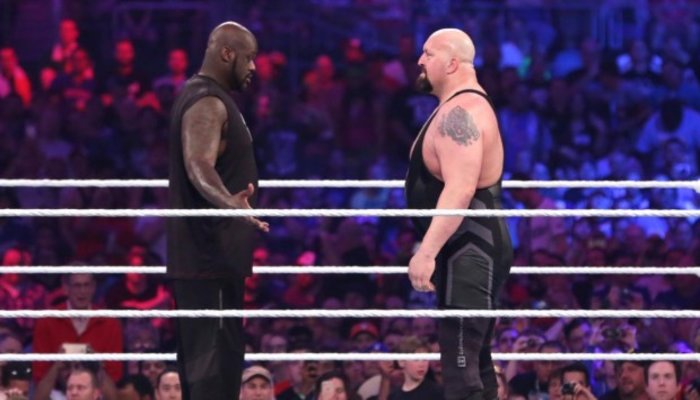 WrestleMania 33 has come and gone, but in the months leading up to the big event fans were under the impression that Big Show would be battling Shaquille O'Neal. But then rumors and reports began to circulate claiming that the match was off, and in the end it didn't happen.
Big Show participated in the Andre The Giant Memorial Battle Royal, and he missed out on what could have potentially been a big match. On the 100th episode of his "Big Podcast with Shaq" the NBA legend placed all the blame on WWE.
"Because they kept playing. First, they said it was me and Big Show. Then, they said it was going to be 3 and 3. Then, they cancelled it so when they cancelled it, I made other arrangements. And then they tried to call back and tried to get it done, and I just said, 'I'm not going to do it.' They messed it up."
John Kinkade then said that he would find it hard to believe that Shaq would have been scripted to lose, but Shaq said that he was willing to lose the match because he was doing it for the kids.
Would this match have been good? It looks like we'll never know.
Either way, for Big Show's sake, it's a shame that it didn't happen, as the former WWE World Heavyweight Champion is claiming that WrestleMania 33 will indeed be his last.