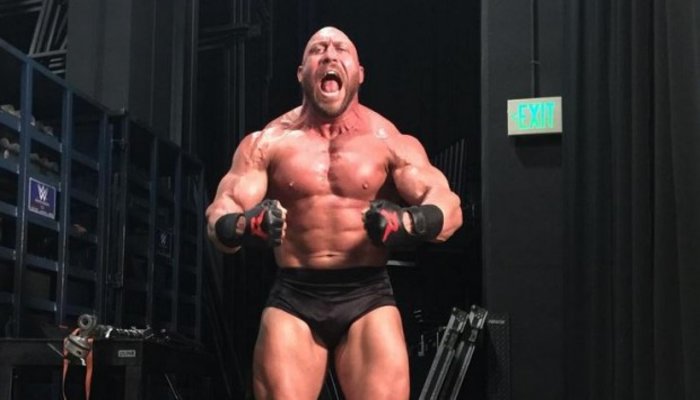 Fans haven't seen "The Big Guy" Ryback on TV in months due to a contract dispute with WWE. But Ryback has been very active on social media and he recently announced that he will be selling a new t-shirt soon.
The shirt incorporates The Bullet Club logo but instead of saying Bullet Club, it says "Buffet Club." Ryback posted the following on Instagram:
"Coming soon! For those who literally love food and can't get enough. Front: Buffet Club Back: Feed Me More Lets face it life can sometimes suck and food makes us feel better. Don't forget dessert either because we all know that part is just too sweet"
You can check out a picture of the new shirt below.
The Rock appeared on Good Morning America this morning and he was once again asked about possibly running for President of the United States. The Rock responded with the following:
"Well it's very real. The idea of me becoming President one day has become a legit thing to some people. As time goes on, we take the temperature of the American people. If it is an overwhelming, positive, strong 'we want you to run for President', and if I felt that I can step up to the plate and become a tremendous leader and make a real difference and make change, I would do it."