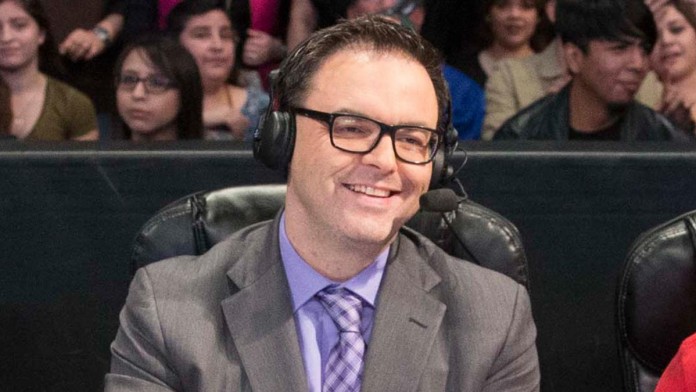 Last week Mauro Ranallo missed WWE SmackDown Live, and it was believed that he didn't make it to the show due to weather as Pittsburgh was hit with a hefty amount of snow. Mauro's fellow commentators later called him out on social media for missing the event, but Mauro has stayed quiet on social media.
Mauro missed SmackDown Live once again this week, and during the broadcast Tom Phillips claimed that Ranallo missed the show because he was sick.
According to the Wrestling Observer Newsletter, Mauro Ranallo missed SmackDown Live this week because he's been dealing with terrible depression. Ranallo has reportedly been out of contact with most people close to him since 3/13, but two of his friends have said that he's doing okay and he's resting up.
Mauro has spoken out about depression in the past and he's been seen as somewhat of a spokesperson on the subject as he's attempted to help break down the stigmas attached to mental disorders. Ranallo has even gone as far as to nickname himself The Bipolar Rock & Roller.
Last year John Cena took another hiatus from WWE following No Mercy so he could film the second season of his show "American Grit" which airs on Fox. Cena recently announced on Twitter that the second season will premiere on June 11th.
Sunday, June 11th @AmericanGritFOX Season 2 #ShowYourGrit pic.twitter.com/R8VXdtijsD

— John Cena (@JohnCena) March 22, 2017