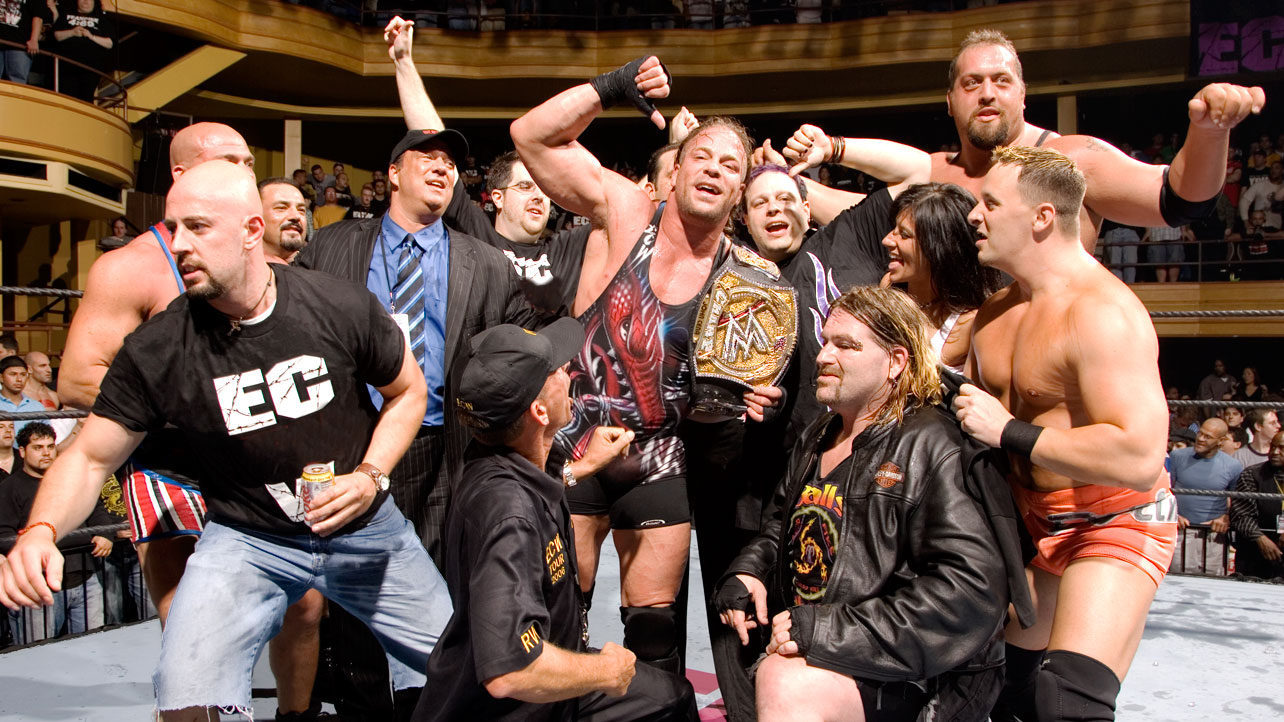 As a longtime ECW/Rob Van Dam fan I will get this out of the way quickly by saying RVD is one of my favorite wrestlers ever. It should also be added than this match is one of my favorite matches ever.
Rob Van Dam was the MVP of the original ECW and when he made his way to WWE his popularity carried over as well. RVD has a unique in ring style and persona that makes people gravitate towards him and many thought that he would be world champion in no time after the invasion storyline, but that was not the case. It took Rob many years after making the transition to WWE before he would capture the big one but when he did, he did it in a huge way.
At WrestleMania 22 Rob Van Dam became the 2nd money in the bank winner and then he announced ahead of time that he would challenge John Cena for the WWE Championship at ECW One Night Stand 2006. Edge set the precedent by cashing in his contract as a surprise the year before and then Rob Van Dam become one of only two (the other being John Cena) money in the bank winners so far to announce that he would be cashing in ahead of time. The big factor here is that Rob had the chance to get a title match in his natural habitat of ECW.
The match itself certainly isn't anything to write home about but the crowd makes it a once in a lifetime confrontation. After months of being jeered by WWE crowds, John Cena finally had to face the ECW faithful and they let him have it. You will hear some disturbing chants during this match but as this video so rightfully displays, in ECW the crowd was the show. Cena gets hammered by the crowd and it's very rewarding for anyone who has ever felt sick of the John Cena Superman character. As if Cena getting ripped on wasn't enough, Rob Van Dam goes on to win his first (and only) WWE World Championship. The win was much needed to validate the career of one of the most popular superstars ever and it's a very emotional moment for any fan of the original ECW. Enjoy!