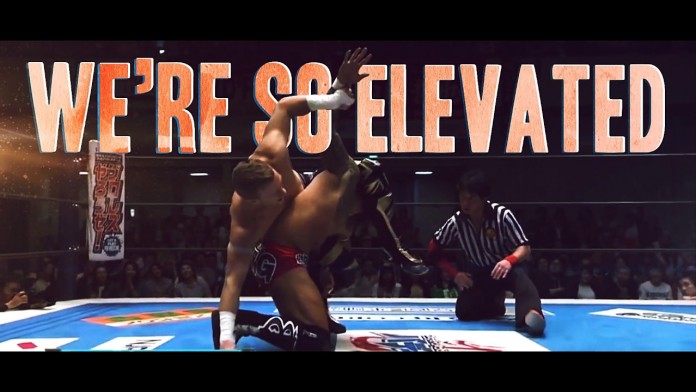 If you visit this site frequently then you might be familiar with the band It Lives, It Breathes. They've been tearing it up with some awesome wrestling covers as of late, and they've caught the attention of the wrestling community.
Related: Every Wrestling Fan Needs To Hear This Band's Awesome WrestleMania Medley
One of the stars who has been paying attention is none other than Will Ospreay, and after one thing led to another, the band ended up creating new entrance music for Ospreay. The song is called "Elevated" and it's pretty much guaranteed to get stuck inside your head all day long if you listen to it, which isn't really a bad thing because as we all know, wrestling entrance themes are designed to pump people up.
Will Ospreay's new entrance song "Elevated" is available on Spotify, and you can also check it out below.
Roxy Astor and Sunny The California Girl from GLOW joined this week's episode of Still Real Radio to talk about what's going on with the GLOW girls, their AfterGLOW cruise and more. Jeff Timmons from the band 98 Degrees also randomly makes an appearance, and we run down our predictions for the Money in the Bank pay-per-view. You can subscribe to Still Real Radio on iTunes and you can also check out the latest episode below.