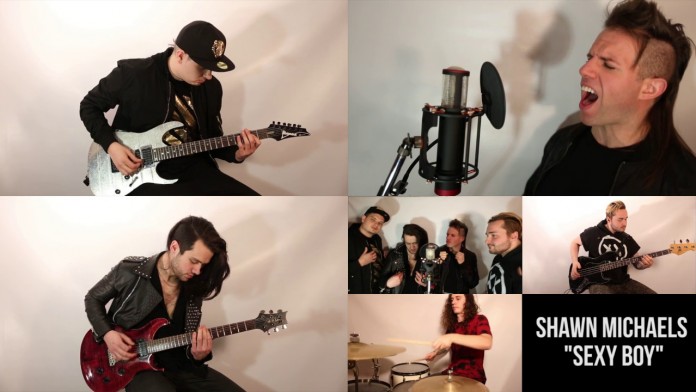 If you're a fan of professional wrestling then you're probably well aware that it's WrestleMania weekend. WrestleMania weekend is basically an extended holiday for wrestling fans thanks to events like the WWE Hall of Fame induction ceremony, NXT TakeOver and WrestleMania itself.
Related: This Epic Guitar Cover Of Shinsuke Nakamura's Entrance Music Will Melt Your Face Off
Everyone has their own way of celebrating when it comes to the WrestleMania festivities, and Rhode Island rock band It Lives, It Breathes decided to use the power of music to pay tribute to some of their favorite WWE Superstars.
The band put together an epic rock medley featuring Bobby Roode's "Glorious" entrance song, followed by HBK's iconic "Sexy Boy" and they topped it all off with Shinsuke Nakamura's "The Rising Sun."
Putting together a medley of songs that wrestling fans love is a difficult task indeed, but it's safe to say the band pulled it off with a medley that will hit you harder than an RKO.
The full songs will be available on Spotify on Friday, April 7th, and you can check out It Lives, It Breathes on Spotify by clicking here. You can also catch up with the band on Facebook and Twitter and you can check out the medley below.