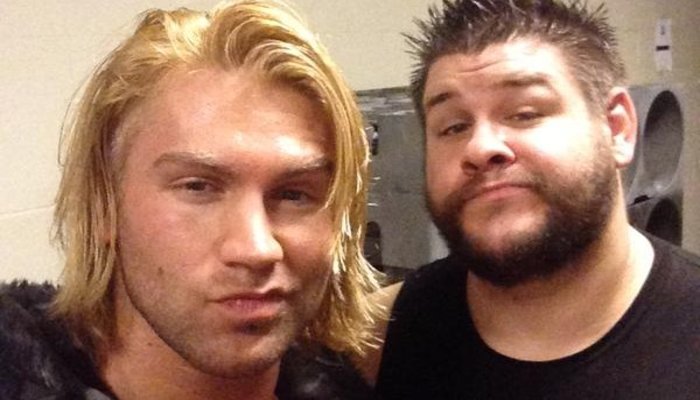 Kevin Owens and Tyler Breeze have teamed up to launch a GoFundMe page to help the people of Fort McMurray, Alberta, Canada who were recently forced to evacuate due to the wildfires currently burning in the area. All of the proceeds from the campaign will go to helping the people of the community get back on their feet. Kevin Owens posted the following on the GoFundMe page:
"Last week, the community of Fort McMurray in Alberta, Canada, was ravaged by a forest fire that still rages on as I type this. Thousands of people lost their homes and everything they owned and had to be evacuated. A few even lost their lives.  As I watched the footage on the news, I decided I wanted to try and help. It turns out I wasn't the only one thinking that because fellow Canadian Tyler Breeze was also trying to figure out how to help these people."
The two Canadians have set a goal of $30,000 for the GoFundMe campaign and in just 24 hours they've been able to raise almost $26,000. Owens updated the page thanking everyone who has donated so far.
"This is really amazing. In just 24 hours, we are almost at our original goal. Thank you all! Tyler and I are absolutely blown away by everyone's generosity."
Kevin's original message noted that he and Tyler both kicked off the campaign with $100 donations. Anyone who is willing to match their donation will be sent a personal video message and the duo is also promising to follow anyone who donates on Twitter.
The wildfires have forced almost 90,000 people to evacuate and as of Sunday morning the fires have burned almost 400,000 acres of land. If you would like to help out and donate to the campaign you can do so by clicking here.