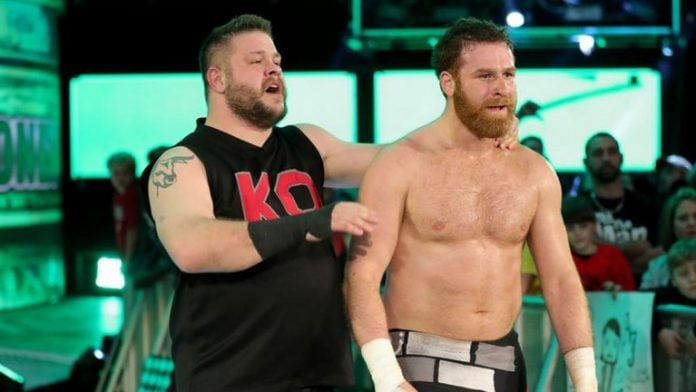 Kevin Owens and Sami Zayn have a long history together, and over the last few years fans have seen them face off against one another, and work together as a team many times.
Owens and Zayn have been working together again as of late, but Kevin Owens recently admitted during an interview with SportingNews.com that he and Sami were hoping to take some time away from each other.
"Actually, I think he and I both were kind of looking forward to being on our own a little and that's not how it worked out. I'm always happy to team with him because of all the history we've had and it's always great to be in there with somebody you know this well, but I do think that eventually it would be nice to have some time apart and just be away from each other for a little while just to do something different, if anything."
Kevin Owens also shared his thoughts on another friend's career when he said that he ha no doubt that current NXT Champion Adam Cole would do great with NXT.
"Adam is doing great and it's very cool to see it happening. I never had any doubts. When I first signed with WWE, I immediately told Adam to contact (NXT general manager) William Regal because I was sure that they'd have a place for him, but at the time he had literally just signed a contract with another company (Ring of Honor), so he couldn't do that. I had no doubt that it was a matter of time and it turns out I was right, and I knew once he got here, he'd do great. He's been proving me right and that just speaks to his ability. I knew he was something special from the first time we worked together on the independent scene. I attach myself to people who are as passionate as I am, and he's one of them."
Do you think WWE should split up Sami Zayn and Kevin Owens? Sound off in the comments below.