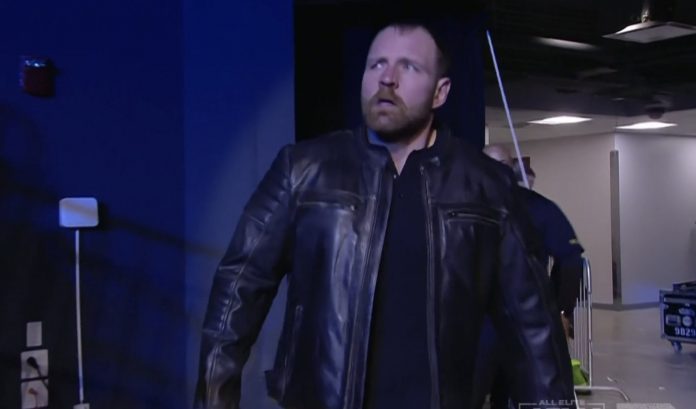 Jon Moxley last appeared on AEW programming back in October, and the former AEW World Champion took a hiatus from professional wrestling to enter an alcohol treatment program, but he returned on Dynamite this week.
Moxley grabbed a mic then took his leather jacket off, and as he was getting ready to cut a promo someone shouted something at him from the crowd. Jon Moxley then paused and said, "Hey, go f**k yourself!" Mox followed up by calling the fan a "piece of s**t" and then he called for the fan to be taken out of the arena. None of the swear words were bleeped out during the initial broadcast.
The former AEW World Champion cut a passionate promo and he said that he's had a cloud following him, but that no one should be afraid to own their scars and stand up and own who they are. He then said that if anyone wants to doubt him they can take all that "s**t and shove it up your ass." Mox said he doesn't run from demons he beats "the s**t out of them."
Moxley was fired up and said he's going to grab professional wrestling by the balls in 2022 because now more than ever he is truly free. Jon Moxley said he's been through hell, so there's no hell anyone can put him through that's worse. He then issued a warning to anyone who wants to face him saying that these days all he drinks is blood. Moxley's "Wild Thing" theme hit and he then exited through the crowd to end the segment.
🔥🩸🔥🩸🔥🩸
.@jonmoxley, ladies and gentlemen!#AEWDynamite is LIVE on @TBSNetwork pic.twitter.com/tS2VNVoImE

— All Elite Wrestling (@AEW) January 20, 2022