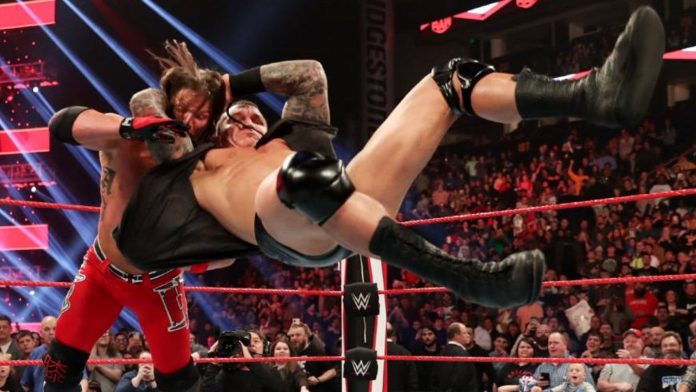 Randy Orton has been in the professional wrestling business for decades now, and it's safe to say that Orton has had a Hall of Fame worthy career. The former WWE Champion has clashed with the best of the best, and over the years he's won some major matches with the RKO.
The RKO has become one of the most infamous finishing moves in wrestling, but during a recent interview with FOX2 Now The Viper admitted that the move is starting to take a toll on his body.
"I jump up as high as I can, grab the guy's neck, and come crashing down to the mat. I've been doing it for a very long time and I kind of wish I could go back in time and create a finishing move that didn't entail me jumping up as high as I can and landing on my back. After doing that a couple of thousand times over the last few decades, I'm starting to feel it."
Orton also reflected on his career as a third generation WWE Superstar, and he also teased that a fourth generation of the Orton family could be getting into the business at some point.
"I'm blessed. I'm 41 years old. I've been doing this for 20 years. Growing up in St. Louis, which is historically a wrestling town, being a part of the Orton family, there's a legacy there. And I'm in control of that legacy now. I look to my five children and their future and you know, who knows? There might be some little Ortons in the ring, you know, fourth-generation superstars in the future. Who knows?"
Stay tuned for more updates as they become available.
H/T Wrestling Inc.